Bachelor of Arts (Hons) - Accounting and Finance
3 years

Duration
5,500 GBP/year

Price
Rolling admission

Start
Rolling admission

Deadline
Bachelor

Degree
Mixed

Format
Multiple Locations / United Kingdom , Germany

Location
School
Program description
The BSc (Hons) Accounting and Finance degree program at Arden equips you with the most recent knowledge and abilities to begin a career in a field that is in high demand across all sectors of industry. We'll assist you in gaining a full comprehension of contemporary financial theories as well as information on how (and why) businesses make critical financial and investment decisions. Your confidence to begin working as an accountant or financial professional after graduation will be boosted by this information.
When you enroll in a bachelor's program at Arden, you can expect to be taught by professionals and academics with years of experience in the accounting and financial fields. They'll demonstrate how to use the most modern accounting and financial techniques that have been shown to increase organizational value while enhancing your teamwork, leadership, and communication abilities.
Two prestigious professional organizations, the Chartered Institute of Management Accountants (CIMA) and the Association of Chartered Certified Accountants (ACCA), have both accredited this course.
You'll be prepared to enter business, financial, and accounting roles with this degree. Employers favor candidates with business management, financial, and accounting skills, therefore you may wish to investigate opportunities like:
Accountant
Finance Analyst
Financial Manager
Actuarial Analyst
Investment Banker
Broker
Tax Advisor
Program structure
Modules
Level 4
Introduction to Business Economics (20 credits)
Introduction to Finance (20 credits)
Financial Accounting (20 credits)
Introduction to Management Accounting (20 credits)
Quantitative Methods for Accounting and Finance (20 credits)
Introduction to Financial Technology (20 credits)
Level 5
Financial Reporting (20 credits)
Financial Markets and Institutions (20 credits)
Performance Management (20 credits)
Corporate and Business Law (20 credits)
Security Analysis and Valuation (20 credits)
Applied Financial Skills (20 credits)
Level 6
Corporate Financial Management
International Finance
Taxation
Audit and Assurance
Investment and Portfolio Management
Financial Management Project
Price
In Berlin Study Centre (Germany)
Fee per level - 10,500 EUR
Studying Online
Fee per level - 5,500 GBP
Requirements for applicants
GCSE Grade C in Mathematics , or equivalent.
Two subjects at GCE A-Level or equivalent, plus passes at grade C or above in three subjects at GCSE level or equivalent; OR
If you don't currently hold the above qualifications, we also offer this course with an additional foundation year, which is designed for students who need extra support when starting their degree course.
We also accept applications from those with relevant work experience and recognised Accounting/Finance professional qualifications.
English Proficiency
IELTS 6.0 (no less than 5.5 in any element); or TOEFL iBT 80; or equivalent
About the university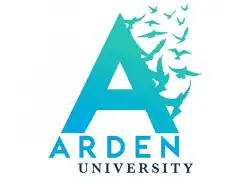 Arden University provides flexible and accessible higher education. From our beginnings in 1990 as the online learning partner for British institutions, we've developed to provide both online and blended learning degree programmes that match the needs of modern living. We offer more than 90 career-focused degrees, many of which are recognised by the British Psychological Society, the Chartered Management Institute, the Chartered Institute of Marketing, the Agency for Public Health Education Accreditation, the Association for Project Management, and others.
Our mission is to shape business. You choose the self-development course and learning style, and we'll provide you the skills and insight to succeed.
Many of our students work, have families, and other commitments while studying, yet they require a Degree, Master's, or MBA to maximize their career. We love offering students the flexibility to study and attain their goals, even when they're too busy to visit a study center or be on a schedule. We hope you'll join.