Bachelor of Arts (Hons) - Criminology and Law (with Foundation Year)
4 years

Duration
5,500 GBP/year

Price
Rolling admission

Start
Rolling admission

Deadline
Bachelor

Degree
Online

Format
United Kingdom

Location
School
Program description
Do you want to work in the fields of law or criminology, but you feel like you need a bit more preparation and assistance? With our criminology and law degree with foundation year, you'll acquire the skills and self-assurance required to be successful in degree-level studies. It will give you the assurance you need to effectively complete your criminology and law program as well as assist you in developing important academic, IT, and research skills.
Following your foundation year, you'll move on to undergraduate study and continue to strengthen and expand your talents as you pursue everything from legal studies to the psychological and social facets of criminology.
This is an online course, so you can study from anywhere in the world.
While our Criminology and Law with foundation year degree is useful to those looking to practice criminal law or to work in the criminal justice system, this flexible qualification can also open up a world of opportunities in other areas, including:
Social work
Counselling
Crime prevention
Community work
Court services
Mental health
Human Resources
Central and Local Government
Program structure
Modules
Foundation Year
Modules for July 2023

Using Numeracy, Data & IT (20 credits)
Introducing Research Skills (20 credits)
Values, Ethics and Working Collaboratively (20 credits)
Academic Skills Practice (20 credits)
Crime and Law in Context (20 credits)
Psychology of Everyday Life (20 credits)

Modules from September 2023 onwards

Preparing for University Success
Exploring the Social World
Advancing your Academic Skills
Examining Social Justice
Planning for Your Future Success
Investigation & Innovation Project
Level 4
Becoming a Criminologist (20 credits)
English Legal System and Legal Skills (20 credits)
Crime 1 (20 credits)
Civil Liberties in Practice (20 credits)
Working within the Criminal Justice System (20 credits)
Policing Priorities (20 credits)
Level 5
Researching the Field (20 credits)
Defending the Realm (20 credits)
Youth Crime and Justice (20 credits)
Crimes of the Powerful (20 credits)
The Prison (20 credits)
Crime 2 (20 credits)
Level 6
Victimology (20 credits)
Miscarriages of Justice (20 credits)
Professional Practice: A case study (20 credits)
Public International Law (20 credits)
Research Project (40 credits)
Price
Studying Online
Fee per level - 5,500 GBP
Foundation Year Fee - 4,000 GBP
Requirements for applicants
At least 3 x GCSEs or 45 credits at Level 2 or equivalent. If your qualifications are older than 3 years, we will also ask to see a professional CV.
We're also happy to consider an application from you if you can show us that you have relevant work experience that required critical thinking and analysis skills. We'll ask you for a personal statement that demonstrates your motivation and ability to study this degree, along with references and evidence of your previous work experience.
English proficiency
IELTS 6.0 (no less than 5.5 in any element); or TOEFL iBT 80; or equivalent
Alternatively, evidence you have previously studied in English, such as a letter to show that the Medium of Instruction was in English, can be accepted.
About the university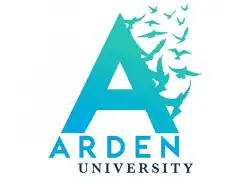 Arden University provides flexible and accessible higher education. From our beginnings in 1990 as the online learning partner for British institutions, we've developed to provide both online and blended learning degree programmes that match the needs of modern living. We offer more than 90 career-focused degrees, many of which are recognised by the British Psychological Society, the Chartered Management Institute, the Chartered Institute of Marketing, the Agency for Public Health Education Accreditation, the Association for Project Management, and others.
Our mission is to shape business. You choose the self-development course and learning style, and we'll provide you the skills and insight to succeed.
Many of our students work, have families, and other commitments while studying, yet they require a Degree, Master's, or MBA to maximize their career. We love offering students the flexibility to study and attain their goals, even when they're too busy to visit a study center or be on a schedule. We hope you'll join.
Read more about Arden University, UK