Bachelor of Arts (Hons) - Project Management (with Foundation Year)
4 years

Duration
5,500 GBP/year

Price
Rolling admission

Start
Rolling admission

Deadline
Bachelor

Degree
Mixed

Format
Multiple Locations / United Kingdom

Location
School
Program description
Students can presently enroll in this course as a blended learning degree at our study centers in the UK or as a fully online course that can be taken from any location in the world. The greatest alternative for students who enjoy the regular face-to-face classroom setting with their instructor and classmates is blended learning, which is especially well suited to students who reside within driving or commuting distance of one of our UK study centers.
This course will prepare you for a job in project management, even if you don't have the academic confidence or qualifications for an undergraduate program. The foundation year offers study-skills and coaching at every stage of the higher education path. Our team of seasoned project management specialists will teach you contemporary concepts and practical skills, helping you demonstrate to employers that you know the latest project management strategies. Your courses will have a digital-first focus, giving you the expertise and critical understanding of business solutions to make an impact in the workplace.
Your job options are practically endless because project management skills is needed in almost every industry and organization. This degree, which is accredited by the Association of Project Management (APM), can greatly expand your job opportunities both now and in the future by providing you with the abilities to demonstrate project management experience. Due to our faculty members' extensive professional networks, you will also be able to build crucial industry networks while enrolled in this course at Arden's School of Project Management. Your project management degree will provide you the skills to fully realize your goals no matter where you want to take your career next.
Program structure
Modules
Foundation year
Modules for July 2023

Using Numeracy, IT and Data (20 credits)
Research Skills and Using Information (20 credits)
Values, Ethics and Working Collaboratively (20 credits)
Developing Academic Skills (20 credits)
Structure of Business (20 credits)
Technology in Organisations (20 credits)

Modules from September 2023 onwards

Preparing for University Success
Exploring the Business Environment
Advancing your Academic Skills
Becoming an Effective Leader
Planning for Your Future Success
Investigation & Innovation Project
Level 4
Business Research Methods and Analysis (20 credits)
Business Consulting (20 credits)
Principles of Procurement, Financial Control and Contract Management (20 credits)
Governance in a Global Business Environment (20 credits)
Introduction to Project Management (20 credits)
Elective: Digital Skills & Professional Development (20 credits)
Elective: Technology and Innovation (20 credits)
Level 5
Advanced Project Management (20 credits)
Project Justification (20 credits)
Project Planning (20 credits)
Agile and Hybrid Project Management (20 credits)
AI and Big Data Analytics in Project Management (20 credits)
Elective: Operations & Supply Chain Management (20 credits)
Elective: Digital & Social Media Marketing (20 credits)
Level 6
Project Change and Control (20 credits)
Quality Management (20 credits)
Project Risk and Issue Management (20 credits)
Developing People and Capabilities (20 credits)
Final Project including End Point Assessment (40 credits)
Price
Blended Learning
Fee per level - 9,250 GBP
Foundation Year Fee - 4,000 GBP
Online Learning
Fee per level - 5,500 GBP
Foundation Year Fee - 4,000 GBP
Requirements for applicants
At least 3x GCSEs OR 45 credits at Level 2 or equivalent – if your qualifications are older than 3 years we would also ask to see a professional CV.
Applicants may be considered based on a minimum of 12 months of professional work experience evidenced with a CV and Reference if they do not meet the qualification requirements.
We also offer this course as a standard bachelor's degree without foundation year.
English proficiency
IELTS 6.0 or equivalent (no less than 5.5 in any element).
Alternatively, evidence you have previously studied in English, such as a letter to show that the Medium of Instruction was in English can be accepted.
About the university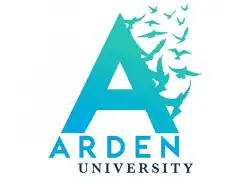 Arden University provides flexible and accessible higher education. From our beginnings in 1990 as the online learning partner for British institutions, we've developed to provide both online and blended learning degree programmes that match the needs of modern living. We offer more than 90 career-focused degrees, many of which are recognised by the British Psychological Society, the Chartered Management Institute, the Chartered Institute of Marketing, the Agency for Public Health Education Accreditation, the Association for Project Management, and others.
Our mission is to shape business. You choose the self-development course and learning style, and we'll provide you the skills and insight to succeed.
Many of our students work, have families, and other commitments while studying, yet they require a Degree, Master's, or MBA to maximize their career. We love offering students the flexibility to study and attain their goals, even when they're too busy to visit a study center or be on a schedule. We hope you'll join.