Bachelor of Arts (Hons) - Psychology
3 years

Duration
5,500 GBP/year

Price
Rolling admission

Start
Rolling admission

Deadline
Bachelor

Degree
Mixed

Format
Multiple Locations / United Kingdom

Location
School
Program description
Do you want to learn more about the human mind and how it makes decisions through scientific inquiry? Our British Psychological Society-recognized BSc (Hons) Psychology degree will give you the essential knowledge, skills, and capacities for a successful profession. This training was designed for professional growth.
Choose from hundreds of courses in sports, health, counseling, and coaching—many of which are not offered at other elite colleges—to customize your education.
This is more than a class—it's a chance to network, learn, and prepare for a future in the area. We have a variety of resources and teams dedicated to your achievement, including instructors who are experts in their disciplines and have graduate degrees in psychology and professional recognition.
Program structure
Modules
Level 4
Core modules

Introduction to studying Psychology (20 credits)
Social Psychology (20 credits)
Introduction to Research Methods (20 credits)
Developmental Psychology (20 credits)
Biological Psychology (20 credits)
Cognitive Psychology (20 credits)
Level 5
Core modules

Qualitative Research Methods (20 credits)
Quantitative Research Methods (20 credits)
Personality and Intelligence (20 credits)
Positive Psychology (20 credits)

Elective modules (select two)

Forensic Psychology (20 credits)
Sport and Exercise Psychology (20 credits)
Occupational Psychology (20 credits)
Clinical and Health Psychology (20 credits)
Child Development and Educational Psychology (20 credits)
Coaching Psychology (20 credits)
Level 6
Core modules

Professional Development (20 credits)
Research Project (40 credits)

Elective modules (select three)

Advanced Research Methods (20 credits)
Counselling Psychology: Mental Health and Illness (20 credit)
Cognitive and Behavioural Neuroscience (20 credits)
Political Psychology (20 credits)
Cyber Psychology (20 credits)
Gender and Sexuality (20 credits)
Price
Blended Learning
Fee per level - 9,250 GBP
Online Learning
Fee per level - 5,500 GBP
Requirements for applicants
Passes at grade C or above in three subjects including mathematics at GCSE level or academic equivalent.
If you do not have a GCSE or equivalent in mathematics you are strongly encouraged to complete an assessment-free module before the start of your course to substitute this.
Applicants may be considered based on a minimum of 12 months of relevant work experience. We'll ask you for a personal statement that demonstrates your ability to study the course, along with references and evidence of your previous work experience.
English proficiency
IELTS 6.0 (no less than 5.5 in any element); or TOEFL iBT 80; or equivalent
Alternatively, evidence you have previously studied in English, such as a letter to show that the Medium of Instruction was in English, can be accepted.
About the university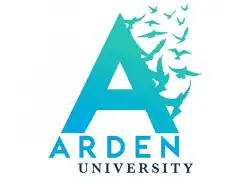 Arden University provides flexible and accessible higher education. From our beginnings in 1990 as the online learning partner for British institutions, we've developed to provide both online and blended learning degree programmes that match the needs of modern living. We offer more than 90 career-focused degrees, many of which are recognised by the British Psychological Society, the Chartered Management Institute, the Chartered Institute of Marketing, the Agency for Public Health Education Accreditation, the Association for Project Management, and others.
Our mission is to shape business. You choose the self-development course and learning style, and we'll provide you the skills and insight to succeed.
Many of our students work, have families, and other commitments while studying, yet they require a Degree, Master's, or MBA to maximize their career. We love offering students the flexibility to study and attain their goals, even when they're too busy to visit a study center or be on a schedule. We hope you'll join.