Master of Arts - Visual Communication Design
1 year

Duration
10,550 GBP

Price
Rolling admission

Start
Rolling admission

Deadline
Master

Degree
Online

Format
United Kingdom

Location
School
Program description
Enjoy working with design concepts, visual communication, and the design industry? Do you hope to become a future leader by combining your interests? Our Master of Arts in Visual Communication Design (Management) program is developed for the business, design, and other needs of the modern world. You'll be ready for exciting new employment in a wide range of fields with this cutting-edge degree.
Showcase your ingenuity while gaining marketable skills outside of the creative industry. This Master of Arts in Management program is approved by the CMI and is intended for aspiring business leaders who want to use design leadership and design management strategies to help their companies thrive. You'll develop exceptional problem-solving skills and broad, marketable business acumen.
Our curriculum focuses on the intersection of design and communication, as well as design and management. This course will help you build specialized skills that you won't find in other degree programs by using non-traditional perspectives and tactics throughout. When you graduate, you'll be equipped with the knowledge and abilities to use visual communication to effect positive change in organizations and individuals.
Program structure
Modules
Design Thinking and Practice
Design Management Practice
Emerging Communication Design
Collaborative Design 1
Collaborative Design 2
Design Professional Practice
Research Report
Requirements for applicants
Standard entry onto the course takes place through a combination of portfolio assessment and evidence of a completed bachelor's (undergraduate) degree at level 2:2 in a relevant discipline, such as: graphic design, multimedia and interactive design, visual communication, advertising and marketing, marketing and design, or IT. This list is not exhaustive, and previous academic qualifications are considered on a case by case basis.
Candidates who lack formal qualifications but possess significant, relevant experience will be considered on the basis of at least five years relevant work experience and a portfolio of work. The portfolio must consist of a minimum of 5-10 complete design projects that display design process and use of the full design cycle, with evidence of planning and research.
Students who wish to apply and who have not previously studies a related discipline will be considered if they undertake one of the pre-requisite modules from Arden's BA (Hons) Graphic Design course. A minimum of 20 credits must be obtained in order to join the MA Visual Communication Design (Management) course.
English proficiency
IELTS 6.5 (no less than 6.0 in any element); or TOEFL iBT 90; or equivalent
Alternatively, evidence you have previously studied in English, such as a letter to show that the Medium of Instruction was in English, can be accepted
About the university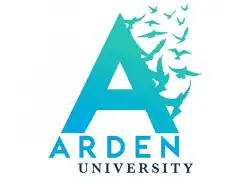 Arden University provides flexible and accessible higher education. From our beginnings in 1990 as the online learning partner for British institutions, we've developed to provide both online and blended learning degree programmes that match the needs of modern living. We offer more than 90 career-focused degrees, many of which are recognised by the British Psychological Society, the Chartered Management Institute, the Chartered Institute of Marketing, the Agency for Public Health Education Accreditation, the Association for Project Management, and others.
Our mission is to shape business. You choose the self-development course and learning style, and we'll provide you the skills and insight to succeed.
Many of our students work, have families, and other commitments while studying, yet they require a Degree, Master's, or MBA to maximize their career. We love offering students the flexibility to study and attain their goals, even when they're too busy to visit a study center or be on a schedule. We hope you'll join.