Master of Science - Psychology Conversion Degree (BPS)
1 year

Duration
8,500 GBP

Price
Rolling admission

Start
Rolling admission

Deadline
Master

Degree
Online

Format
United Kingdom

Location
School
Program description
This MSc conversion programme is appropriate for graduates who want to establish a career in psychology by acquiring Graduate Basis for Chartered Membership of the BPS, especially if you hold a non-psychology related degree but now want to study psychology at master's level. After graduation, you'll be eligible for BPS membership, a symbol of your achievement and a requirement if you wish to become a professional psychologist.
You may take charge of your education and avoid moving to pursue your degree if you pursue your psychology master's online with Arden. Our instructors bring the whole university experience to you, wherever you are, by using a variety of instructional techniques, including lectures, online tutorials, and self-directed learning.
Therefore, this course will give you the BPS accreditation you need along with important transferrable skills in the humanities and social sciences that will give you a competitive edge in the workplace, whether you're looking to start a career as a professional psychologist or want to apply psychological concepts in careers like human resource management, teaching, or counseling.
Program structure
Modules
Research Methods (20 credits)
Social Psychology (20 credits)
Behavioural Neuroscience (20 credits)
Individual Differences and Mental Health (20 credits)
Lifespan Development (20 credits)
Cognitive Psychology (20 credits)
Advanced Research Project (60 credits)
Requirements for applicants
A UK honours degree or equivalent in any subject at 2:2 or above. If your degree is in psychology it must not be accredited by the BPS.
A Third Class UK honours degree or equivalent in psychology if you also possesses a master's level degree;
Students that do not hold a UK (Hons) degree, or have a degree without honours will need to evidence independent research shown through, for example, a final year project dissertation or thesis. You may provide this evidence from masters level if your undergraduate degree didn't include this.
If you hold a degree on an accredited psychology programme where the empirical component of the course was failed, your application will be reviewed on a case by case basis.
We also require a maths qualification or equivalent to at least Grade C at GCSE. However if you are unable to evidence a GCSE or equivalent in maths, you will be able to complete a maths mini module which has no formal assessment.
Applications for admission with advanced standing on the basis of prior certificated learning will be considered on an individual basis up to a maximum of 60 credits.
English Proficiency
IELTS 6.5 (no less than 6.0 in any element); or TOEFL iBT 90; or equivalent
Alternatively, a letter to show that the Medium of Instruction was in English is accepted
About the university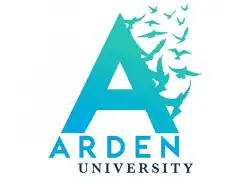 Arden University provides flexible and accessible higher education. From our beginnings in 1990 as the online learning partner for British institutions, we've developed to provide both online and blended learning degree programmes that match the needs of modern living. We offer more than 90 career-focused degrees, many of which are recognised by the British Psychological Society, the Chartered Management Institute, the Chartered Institute of Marketing, the Agency for Public Health Education Accreditation, the Association for Project Management, and others.
Our mission is to shape business. You choose the self-development course and learning style, and we'll provide you the skills and insight to succeed.
Many of our students work, have families, and other commitments while studying, yet they require a Degree, Master's, or MBA to maximize their career. We love offering students the flexibility to study and attain their goals, even when they're too busy to visit a study center or be on a schedule. Learn what our students think by clicking the link below. They're all distinct people who've realized their goals through studying with Arden. We hope you'll join.