MBA - Management
2 years

Duration
13,200 USD/year

Price
Jan 2023

Start
Rolling admission

Deadline
MBA

Degree
Campus

Format
Multiple Locations / USA

Location
Program description
In order to help exceptional people stand out in the workforce, Berkeley's Master of Business Administration (M.B.A.) degree in Management program is founded on the key values of integrity, stewardship, sustainability, and inclusion. Berkeley's M.B.A. in Management program provides six distinct concentrations that result in transcript notations upon degree completion.
All of our M.B.A. teachers have distinguished careers in academia and business. Over the course of their careers, they have each taken on a variety of executive positions and responsibilities to build their business credentials. Together, they have a wide range of business experiences and insightful opinions on current affairs that will be of immeasurable use to you.
The Berkeley College M.B.A. in Management program can be completed in the traditional two-year format or an accelerated one-year format.
Program structure
Year 1
Semester 1
Essentials of Management
Leadership & Corporate Governance
Semester 2
Operations Management
Managerial Economics
Semester 3
Managerial Finance
Marketing in a Global Context
Year 2
Semester 4
Strategic Management of Technology
M.B.A. Elective
Semester 5
Semester 6
MBA Electives
Managing in the Government & Nonprofit Sector
Project Management
Entrepreneurship
Negotiation & Conflict Management
Concentration Electives
Accounting
Accounting Theory
Advanced Taxation
Advanced Auditing
Forensic Accounting and Fraud
Human Resources Management
Compensation and Employee Benefits
Employee Recruitment and Selection
Contemporary Issues in HRM
Strategic HRM
Healthcare Management
Healthcare Systems and Environment
Healthcare Economics
Healthcare Informatics
Practical Case Studies in Healthcare Management
Financial Management
Financial Markets and Institutions
Financial Statement Analysis
Corporate Treasury and Risk Management
Contemporary Issues in Financial Management
Supply Chain Management
Global Supply Chain Management
Supply Chain Logistics
Supply Chain Risk Management
Supply Chain Analytics and Analysis
Price
Tuition
Year (two semesters) assuming 12 credits (six credits per semester)

$13,200 (p

er semester credit $1100)
Application Fee $50
Tuition Deposit $300
International Application Processing Fee $100
Graduation fee $100
Requirements for applicants
An application for admission;
Official transcripts from all undergraduate institutions;
50 USD nonrefundable application fee;
Two letters of recommendation;
Resume;
Personal statement;
Application for transfer credit;
TOEFL or IELTS scores for students graduating from an institution in a country where English is not the official language and English is not the student's first language
About the university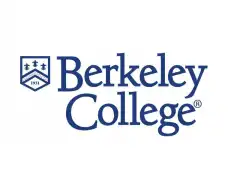 Berkeley College offers a distinctive college experience. We want to make every effort to enable you to realize your greatest potential. At its campuses in New York and New Jersey, as well as Berkeley College Online, more than 4,000 students (including more than 380 foreign students from 50 different countries) pursue their education.
Berkeley College also places a high premium on making it simple to accommodate a high-quality education into a busy lifestyle. Berkeley College's academic programs are created and frequently updated with input from industry advisory boards to make sure that students are taught the skills that companies of today are looking for.