Bachelor of Social Work
1,5 years

Duration
Upon request

Price
Rolling admission

Start
Rolling admission

Deadline
Bachelor

Degree
Campus

Format
Sydney / Canada

Location
School
Program description
The Bachelor of Social Work (BSW) programme at Cape Breton University is designed to provide the next generation of social workers with practice-ready abilities to address social and systemic injustices. In response to pressing socioeconomic crises and healthcare challenges, the BSW programme employs a trauma-informed lens that emphasises bio-psycho-social health determinants, reconciliation with Indigenous peoples and decolonization of social work practise, generational dimensions of poverty and addiction, and culturally safe practises and care.
The BSW programme is applicable to practise throughout Nova Scotia and beyond, where rural, Indigenous, and de-industrialized communities coexist.
Program structure
Foundations of Social Work
Social Policy and Social Welfare in Canada
Human Behavior in Social Environments I
Decolonizing Social Work: A Two-Eyed Seeing Perspective
Diversity & Oppression
Generalist Social Work Practice I
Child Welfare Policy and Strengths-Based Approaches to Child Welfare
Human Behavior in Social Environments II
Field Practicum 1
Requirements for applicants
Admission to the BSW programme requires the completion of an undergraduate degree.
Canadian High School (Grade 12) diploma or equivalent with an overall average of C or better (2.0 on a 4.33 scale)
Twenty-one (21) years of age or older and out of high school for at least two years, and documented success through academic, professional or volunteer activities
For students whose first language is not English, academic IELTS - 6.5 or better with a minimum of 6.0 in the writing band, or equivalent.
About the university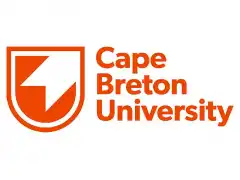 Cape Breton University is committed to creating a global academic experience and a sustainable future for our island by pushing the boundaries of innovation and thought leadership. CBU is home to approximately 7,000 students from more than 70 countries, and it is surrounded by pristine natural beauty, lively culture, and hospitable communities.
We are dedicated to the growth and prosperity of Cape Breton Island, as well as to the promotion of Indigenous-led educational initiatives and environmental stewardship.
Liberal arts, science, business, health, and professional studies are all represented at CBU.
CBU is a top-tier educational institution because it is committed to student success and offers exceptional possibilities for hands-on learning and undergraduate research.
Mission
Cape Breton University is dedicated to providing a world-class education to a diverse student body, conducting groundbreaking research, and contributing to the Island's economic and cultural growth.
Vision
Cape Breton-based yet open to the world.