Master of Science - Data Science for Society and Business
2 years

Duration
20,000 EUR/year

Price
Sep 2022

Start
Jun 2022

Deadline
Master

Degree
Campus

Format
Bremen / Germany

Location
Program description
Data Science for Society and Business (DSSB) is a 2-year master's degree for business and social science students interested in data science. The curriculum is also appealing to health and environmental science majors who want to extend into big data analytics, data-driven, and computational social science.
Graduates receive cutting-edge skills, tools, and strategies to debate, model, forecast, and solve digital society, contemporary organization, and competitive business concerns.
The interdisciplinary curriculum mixes social and data science courses with 3 electives to allow for individual uniqueness and specialization. DSSB graduates are equipped for rapidly rising worldwide professional and academic career choices due to digitalization.
Data Science for Business
Business students gain digital skills for worldwide professions. With experience in business analytics, management, and predictive modeling, they build the technical, analytical, and communication abilities needed to tackle difficult business issues.
Data Science for Social Sciences
Our master's program helps students in economics, media, politics, and other social sciences examine unstructured heterogeneous data on humans and their interactions using AI, ML, and Stats.
Data Science for Health and Environment
Our master's program offers tools and strategies to gather, analyse, and comprehend digital health and planetary data.
Program structure
Core Modules
Digital Societies and Future Economies
Data Science Concepts
Digital Public Spheres
Digital business Models and Functions
Artificial Intelligence in Business and Society
Digital Transformation and Innovation
Methods Modules
Data Science Tools
Text Analysis and Natural Language Processing
Visual Communication and Data Story-telling
Discovery Modules
Current Topics and Application in Data Science
Data Science Lab
Capstone Project
Price
Direct/Billed Charges

Tuition: 20,000 EUR
University Fee: 120 EUR
Semester Tickets: 480 EUR
Enrollment Deposit (one time only): 500 EUR
Total: 21,100 EUR
Additional and / or Indirect Estimated Expenses

Accommodation (9 months): 4,000 EUR
Residence Permit: 100 EUR
Health Insurance: 1,260 EUR
Total 5,360 EUR
Requirements for applicants
Letter of motivation

Curriculum vitae CV

Two letters of recommendation

Bachelor transcript in English or German

Bachelor degree certificate in English Or German

English language proficiency test
About the university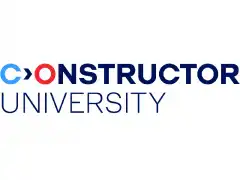 Constructor University is one of the most internationally focused educational institutions in the globe and is located in Bremen, Germany. Since its inception in 2001, the university has attracted a diverse and talented student body from all corners of the globe.
More than 1,500 undergraduate and graduate students from more than 110 countries are presently residing on campus and being prepared for a global career in business and science.
Constructor University has a wide range of degrees that combine different fields of study, from the natural sciences, math, and engineering to the social sciences and economics.
Classes are small, and each professor works as a mentor and academic advisor for each student. From the first year of school, students are interested in research. Constructor University students learn to be responsible global citizens who can use the skills they've learned to make a change in the world.
Mission and goals
University goal is to inspire young, talented people, regardless of nationality, religion, or background, to become global citizens who can assume leadership and responsibility for the future sustainable and peaceful development of humanity through academic education, intensive support, and living together on an international campus.
From this mission statement, Constructor University has deduced four key goals for its educational profile:
Quality is achieved, in part, by early student involvement in research projects, multidisciplinary instruction, and individualized academic mentoring.
Individual development the development of social and self-competence in a diverse community.
Interculturality fostering intercultural competence by residing on a campus with students from more than 110 different countries and learning there.
Competence building providing the specialized and transdisciplinary skills necessary for a successful career in business or science.