Master of Arts - Culinary Business Management
1 year

Duration
44,600 CHF

Price
Rolling admission

Start
Rolling admission

Deadline
Master

Degree
Campus

Format
Le Bouveret / Switzerland

Location
School
Program description
Focused for career-changers, food and beverage entrepreneurs, and culinary aficionados, this program teaches you how to make recipe books, build your own food concepts, and establish a business strategy.
Learn the skills you need to start your own restaurant. Ideal for people looking to change careers who want to learn more about the culinary arts and want to develop the skills necessary to start a culinary company. Access the cutting-edge world of food and beverage and learn about the newest developments. Develop managerial abilities that are applicable and transportable for your new work.
Learn soft skills including cooperation, emotional intelligence, cross-cultural sensitivity, and creative thinking.
Graduate with:
Master of international business in culinary business management from Culinary Arts Academy Switzerland
Master of arts in culinary business management from the University of Derby, UK
Program structure
Term 1
Food Culture and Culinary Trends
Leadership and People Management
Revenue and Performance Analysis in the Culinary Industry
Sustainability, Social Responsibility, and Ethics
Strategic Management in the Culinary Industry
Culinary Fundamentals and Food Safety
French or German
Term 2
Creativity and Innovation
Events and Catering Management
Advanced Marketing for the Culinary Industry
Research Methods
Food Entrepreneurship and Business Start-up
International Cuisines
French or German
Consultancy project or formulation of business plan: You have the option of finishing this assignment at home, during your internship, or on campus.
Price
Term 1
Tuition - 14,500 CHF
Accommodation - 3,600 CHF
Food - 1,600 CHF
Additional charges - 3,100 CHF
TOTAL PER TERM - 22,800 CHF
Term 2
Tuition - 14,500 CHF
Accommodation - 3,600 CHF
Food - 1,600 CHF
Additional charges - 2,100 CHF
TOTAL PER TERM - 21,800 CHF
GRAND TOTAL - 44,600 CHF
Requirements for applicants
Recommended minimum age of 21 years
Recognized bachelor's degree in any discipline
English language proficiency of TOEFL iBT 79 or IELTS academic module 6.0 or equivalent. You can improve your language and study skills with our English Foundation Program
ADVANCE LEARNING PROGRAM
Taking university-level coursework requires that you meet the demands of lectures, seminars, and assignments. If English is not your first language, you are required to complete a short language assessment during the induction period. If you do not meet the minimum level for your academic program, you will be required to participate in the Advance Learning Program which runs in parallel to your regular studies and supports your academic progression. Students who benefit from this program will not be charged an additional fee.
About the university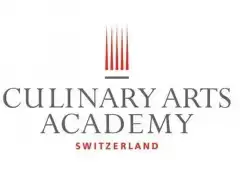 Our curriculum combines a first-rate education in the culinary arts with grounding in modern business practices, earning us a reputation as one of the world's best and Switzerland's best culinary schools. Develop your skills and interests, and provide the groundwork you'll need to become a successful chef.
The world-class education you receive at Culinary Arts Academy Switzerland is backed up by the credentials of an internationally recognized institution. Because we conduct our programs in conjunction with both universities and businesses, the credentials you earn from us will be respected and widely accepted in any kitchen in the globe.
Some of our instructors have even prepared meals for royal families while working at Michelin-starred establishments. Our instructors are among the best in the business, and their input and guidance will help you immensely as you embark on your culinary adventure. Working with culinary legends in a hands-on masterclass is a great way to learn their techniques and acquire insight into the business as a whole.