Master - Marketing and Luxury Business Management
1 year

Duration
9,950 EUR

Price
Oct 2023

Start
Apr 2023

Deadline
Master

Degree
Campus

Format
Multiple Locations / Spain

Location
Program description
Branding and audience engagement are perpetually difficult tasks. But what if the luxury market is associated with that brand? This is even greater difficulty! Because we'll be operating in a very competitive and demanding industry. This is why a Master's in Marketing and Luxury Business Management is so important, as it provides the opportunity to get in-depth expertise in the sector. Prepare to learn about and grow in your understanding of a fascinating and varied world.
Luxury isn't limited to just well-known labels in the fashion and jewelry industries; it extends to the visual and performing arts, architecture, haute cuisine and gourmet products, cosmetics, travel, and more. A thorough understanding of marketing is crucial, but so is the ability to apply that understanding to the unique challenges faced by this industry while working to raise brand awareness. The best thing is that international marketing offers various prospects, especially for this industry.
Course offered at campuses in Barcelona and Mallorca
Program structure
STRUCTURE
The Fundamentals of Marketing. Marketing Plan
Main Markets of Luxury Sector
Marketing & Business. Marketing in Industrial and Service Companies
Research & Marketing Science: Market Research and Neuromarketing
Branding. Crisis Management and Reputational Risk
Luxury Brand & Mechandising
Management Skills. Leadership and Empowerment. Team Management
Management of the Sales Network. Negotiation and Key Account Management
Digital Marketing & E-commerce
Marketing & Supply Chain Management
Sales Budget. Pricing Policy: Profit and Contribution Margin
Legal Framework
Communication, Public Relations and Business Promotion
Product Strategy and Brand Positioning: Globalization and Decision Making
Branding & Corporate Social Responsibility
Global Marketing. New Markets and Export Subsidies
Skills Stacking
Skill's Tower of Babel
Business Garage
E-consumer
Executive Training
Intelligent Applications on Business Processes
Learning by Playing
Lean Startup
Professional Tools
Price
Total price: Barcelona - 9,950 EUR, Mallorca - 9,750 EUR (excluding the costs of issuing diplomas)
5% discount for propmt payment.
Enrolment fee: 1,800 EUR
Remaining fee: The rest will be paid in 10 monthly instalments, financed directly by eserp, without interest from October to July of 795 EUR.
Requirements for applicants
English/Spanish level minimum B2/certificate or interview in English/Spanish
Higher education diploma (BA/MA) or work experience from 4 years
CV in Spanish or English
International passport
Motivational letter in Spanish or English
About the university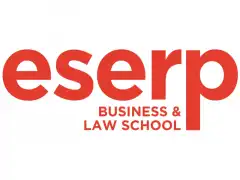 Jose Luis Barquero Garcés (1939-2014) was a Spanish professor whose ideas redirected the country's higher education system. By founding Eserp in the 1980s, José Luis made possible what had previously been only a pipe dream for many students: the chance to pursue bilingual university education, with the added bonus of studying abroad and gaining exposure to new prospects on a global scale. This groundbreaking bilingual endeavor has blossomed into a prestigious business school with campuses in Madrid, Barcelona, and Palma de Mallorca.
Great thinkers like Professor Dr. Edward Louis Bernays Freud and Dr. Sam Black were instrumental in Professor Dr. José Luis Barquero Garcés's breakthrough. In addition to establishing a previously nonexistent bilingual university education in Spain, Barquero also succeeded in educating the next generation of business leaders on the value of developing an international perspective. Something we have always believed in and strived to instill in our students here at Eserp Business & Law School.
The creation of a School of Social Sciences and Business that provides practical and effective teaching was the driving force behind the Business School, which has more than 35 years of history and more than 3,500 students from all over the world who come to its classrooms to begin their training, along with a network of more than 41,000 alumni. Learning by Doing and professional speakers create dynamic situations to increase students' skills and decision-making.