Bachelor of Arts - Communication & Public Relations
3 years

Duration
13,500 EUR/year

Price
Rolling admission

Start
Rolling admission

Deadline
Bachelor

Degree
Campus

Format
Multiple Locations / Switzerland , Germany , Spain

Location
School
Program description
Strong brands, social media campaigns, and individual influencers today drive media by building and fostering relationships with target audiences. The secret to attracting new clients and preserving connections with current ones is this continual conversation.
This course will foster entrepreneurial thinking and address subjects including media strategy, organizational communication, and ethics as well as how to structure public relations campaigns.
Program structure
Year 1
Semester 1
Business Management
Managing People & Organizations
Marketing & UX
Impactful Communication
Finance & Accounting
Innovative Technology in Business
Semester 2
Project Management
Applied Data Analytics
Economics & Enterprise
Responsible Management
Digital Branding, Advertising & Media Channels
Creativity & Design Thinking
Semester 3
Logistics & Operations
Digital Business
Financial Reporting & Analysis
Entrepreneurship & Business Development
Introduction to Public Relations
Interpersonal Communication in Global Contexts
Year 2
Semester 4
Strategies in A Disruptive World
Marketing in Action
Business Research Methods
Public Relations Research
Event Management
Public Relations Strategies, Campaigns & Platforms
Semester 5
Creative Business Cases
Transformational Change Management
Innovation in Business
Innovations in Digital Communication
Mass Media Ethics & Legislation
Negotiation & Lobbying
Year 3
Semester 6
Global Business & Strategy
The Business Consultancy Project Part I
Marketing Across Cultures
Semester 7
Developing Leadership & Management
The Business Consultancy Project Part II
International Entrepreneurship
Price
Munich, Barcelona
Tuition per Semsester - 6,750 EUR
Dissertation Fee (one time) - 630 EUR
Application Fee (one time) - 200 EUR
Geneva
Tuition per Semsester - 14,490 CHF
Dissertation Fee (one time) - 840 CHF
Application Fee (one time) - 200 CHF
Requirements for applicants
1 certified copy of high school diploma and transcripts or equivalent
Proof of English level: TOEFL score 80 (internet-based), 213 (computer-based); IELTS 6.0; CAE B2 with a minimum score of 169; English native or equivalent.
About the university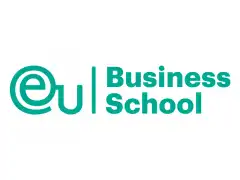 EU Business School is a high-ranking, internationally recognized business school with campuses in Barcelona, Geneva, Montreux, Munich, and online. It was founded in 1973.
Our objective is to establish and preserve our principles, which support change, multiculturalism, and diversity, while thoroughly preparing our students to prosper and influence change in the global business environment.
EU students can obtain state-recognized degrees through partnerships with Dublin Business School in Ireland, University of Derby, and London Metropolitan University in the United Kingdom. Students can earn university bachelor's, master's, and MBA degrees through its partnership with Spain's Universidad Católica San Antonio de Murcia (UCAM).