Diploma - Tourism and Hospitality
1 year

Duration
12,000 EUR

Price
Rolling admission

Start
Rolling admission

Deadline
Diploma

Degree
Campus

Format
Multiple Locations / Italy

Location
School
Program description
The Foundation Diploma in Tourist & Hospitality is designed to give young students an awareness of the tourism and hospitality industries, as well as all of the essential functions within this expanding business area.
The study programmes give an effective academic progression road to the development of a young student's personal and professional desire in tourism and hospitality, thanks to ESE's academic brilliance and distinctive philosophy.
The Foundation programme lasts one year full-time. Students who successfully complete the course and acquire the Foundation Diploma are well prepared for hospitality and tourism-related occupations in a vocational setting. The Foundation Diploma, which is accredited by CTH, also allows students to continue their studies on a level 4 for an undergraduate (Bachelor) degree at the European School of Economics or other universities.
Program structure
This qualification is intended for recent high school graduates who want to learn more about the travel and hospitality industries. The Foundation Diploma in Tourism and Hospitality aims to provide a basic introduction to business principles with a focus on the hospitality industry.
Students must successfully complete the following 5 obligatory courses, totaling 130 credits at level 3, in order to receive the Foundation Diploma in Tourism & Hospitality:
Human Resources and Business Computing Fundamentals in Tourism and Hospitality (30 credits)
The purpose of this module is to introduce students to the fundamentals of human resources in tourism and hospitality. Students will grasp staff organisation in tourism and hospitality, leadership, motivation, and equal opportunity, as well as the use of information technology in tourist and hospitality.
Marketing Fundamentals and Customer Relationships in Tourism and Hospitality (30 credits)
This subject will teach students about marketing, sales, and customer interactions in the tourist and hospitality industries. Students will grasp how the external factors in which a hotel or tourism business operates affect it. They will grasp the fundamentals of marketing and sales tactics. Students will grasp the significance of customer service. Students will learn how to provide good customer service and identify opportunities for improvement.
Industry of Tourism and Hospitality (30 credits)
The purpose of this module is to introduce students to the tourism and hospitality industries. Students will comprehend the various types and characteristics of hotel and restaurant service providers. Students will also comprehend the roles and duties of various distribution channels operating within the business, as well as gain an understanding of how the sector has evolved and is expected to evolve in the future.
Tourism and Hospitality Operations Fundamentals (30 credits)
This module is designed to introduce students to a variety of roles in the tourist and hospitality industries, including front office, housekeeping, food and beverage operations, destination analysis, and tour guide operations.
Important Study Skills (10 credits)
This unit intends to formalise and recognise the extra aid and direction we already provide students throughout the Foundation Diploma programme on how to design, arrange, and perform a research project, how to compose assignments, how to prepare academic information presentations, and so on.
Furthermore, students can participate in additional seminars, guest lectures, and industry visits organised by ESE during the academic year, as well as take Italian language classes to prepare for potential job opportunities in Italy.
Students' work will be evaluated using a variety of ways, including assignments, essay examinations, and work assessments.
Price
Florence and Rome Campuses
Registration: 2,500 GPB
Tuition: 12,000 EUR
Requirements for applicants
ESE encourages young students with a wide variety of backgrounds and qualifications, who meet the following entry requirements, to apply for one of the Foundation Diploma programmes:
having completed full time secondary education up to age 16
having achieved a recognised qualification at level 2 in some subjects (for ex. UK GCSE level or overseas equivalent)
students without English as a first language must present an IELTS certificate min. 5.0
completed Online Application Form including personal and academic documents, a convincing personal statement (motivation), CV and recommendation letter.
About the university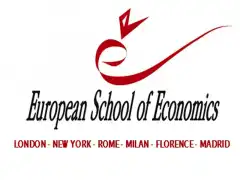 The idea of a European School of Economics is groundbreaking in the world of academia. While a solid grounding in economics, management, marketing, and finance is essential for success at a college of international business like ESE, that's not all you'll learn there. Modern higher education institutions should help each student grow as a person by teaching them a set of essential principles that will help them become the leaders of tomorrow.
The European School of Economics boasts a faculty with expertise ranging from corporate finance and sociology to the administration of luxury brands.
In order to help children succeed in school and in their careers, teachers and mentors work with them from the very beginning to pinpoint their individual strengths and passions. The ESE faculty offer our bachelor's, master's, MBA, and certificate programmes to students with a uniquely personalized set of learning experiences, drawing on their extensive real-world experience in their respective fields.
Our locations
ESE students will have the rare opportunity to study at any of the five ESE campuses (London, Milan, Florence, Rome, and Madrid) and to transfer between campuses on a semester-by-semester or year-by-year basis, allowing them to take the same courses in a variety of international settings and learn about different cultures.
Read more about European School of Economics, Italy, UK, Spain