MBA - Film Production
1 year

Duration
35,000 GBP

Price
Rolling admission

Start
Rolling admission

Deadline
MBA

Degree
Campus

Format
Multiple Locations / United Kingdom , Italy , Spain

Location
School
Program description
This programme is intended for students who did not pursue a production-based specialisation at the undergraduate level, and while they may have studied filmmaking or had previous work-related experience in the topics, this is neither an expectation nor a prerequisite. While always changing and evolving due to the arrival of digital technologies, the film and entertainment industries are the up and coming areas of a society that is rapidly moving towards a work-less, create-and-enjoy-more civilization.
The curriculum stresses practise (based on theory), which is supported by live business projects and engages students through practice-based assessment assignments - at graduation, students should be fully functional in the industry's financing, marketing, and distribution domains.
The MBA Film Production degree is a postgraduate programme of study that can be completed in one year (full-time) or part-time over two to three years. The degree includes a taught component that prepares students for an extended dissertation or film industry project.
Program structure
Phase 1:
4 out of the 8 modules below:

Financial Accounting (12 credits)
Economics (12 credits)
Research & Quantitative Methods for Business (12 credits)
E-Business & E-Commerce (12 credits)
International Project Management (12 credits)
International Strategic Management (12 credits)
Managing People & Motivation (12 credits)
International Marketing (12 credits)

Plus Workshop: Real to Reel: Capturing the Creative Spark
Phase 2:
Contemporary Film Production (15 credits)
Selling the Dream: Film Marketing, Planning & Deployment (15 credits)
Getting the Show on the Road Distribution (15 credits)
Banking on the Future – Film Financing for the 21st Century (15 credits)
Plus Workshop: Hitchcock and Luxury – A Profitable Marriage
Phase 3:
Phase 4:
Final Project or Dissertation (60 credits)
Price
London Campus
Registration: 2,500 GBP
Tuition: 35,000 GBP
Milan, Rome and Florence Campuses
Registration: 2,500 GBP
Tuition: 35,000 EUR
Requirements for applicants
An undergraduate honours degree at 2:2 or higher (diploma and transcripts)*, or an equivalent level professional qualification in a relevant field, followed by at least two year's relevant management experience
Resume / CV + Personal Statement
Two Recommendation Letters*
English Language requirements**: 6.5 IELTS, 90 iBT TOEFL or 232 CBT TOEFL (TOEFL cannot be used for VISA PURPOSE in UK), CAE 176-184 with no less than 162 in each score or Pearson Qualification 58-64 with no less than 42-49 in each component . Students have up to 90 days to submit their English Language Proficiency scores
Photocopy of Passport/ ID document
Photograph (passport-sized)
*All non-English documents must be officially translated
**Candidates who have completed their studies in the English language (at least 2 years) are not required to present a language qualification.
About the university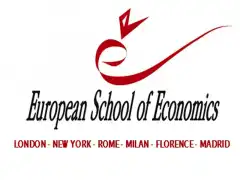 The idea of a European School of Economics is groundbreaking in the world of academia. While a solid grounding in economics, management, marketing, and finance is essential for success at a college of international business like ESE, that's not all you'll learn there. Modern higher education institutions should help each student grow as a person by teaching them a set of essential principles that will help them become the leaders of tomorrow.
The European School of Economics boasts a faculty with expertise ranging from corporate finance and sociology to the administration of luxury brands.
In order to help children succeed in school and in their careers, teachers and mentors work with them from the very beginning to pinpoint their individual strengths and passions. The ESE faculty offer our bachelor's, master's, MBA, and certificate programmes to students with a uniquely personalized set of learning experiences, drawing on their extensive real-world experience in their respective fields.
Our locations
ESE students will have the rare opportunity to study at any of the five ESE campuses (London, Milan, Florence, Rome, and Madrid) and to transfer between campuses on a semester-by-semester or year-by-year basis, allowing them to take the same courses in a variety of international settings and learn about different cultures.
Read more about European School of Economics, Italy, UK, Spain