Doctorate - Business Administration
3 years

Duration
11,700 EUR/year

Price
Rolling admission

Start
Rolling admission

Deadline
Associate

Degree
Online

Format
Switzerland

Location
School
Program description
Geneva Business School is widely recognized as a world-class educational institution due to its pioneering approach to teaching and its dedication to implementing cutting-edge technological tools in the classroom.
Our Doctor of Business Administration program makes use of these advantages to provide a fully online education that may be balanced with full-time employment. This course is mobile-friendly, allowing you to complete assignments in the comfort of your own home or while riding the subway. In order to access the course materials, all you need is a device with internet access.
Our courses are designed to challenge you intellectually, exposing you to cutting-edge ideas in management research and equipping you with the skills you'll need to conduct your own research.
Our individualized mentoring strategy will adapt the program to your specific needs and those of your profession with the help of our global network of academics and business professionals. We will invest significant time at the outset of your DBA journey in getting to know you personally and professionally.
Program structure
Year 1
Management Research Perspective
Developing Business Intelligence

Writing
Get Started
Conducting Research
Sources

Problem-Solving Using Qualitative Data Analysis

Data Analysis
Data Collections Methods
Qualitative Research
Year 2
Problem-Solving Using Quantitative Data Analysis

Data Analysis
Intro to Quantitative Data
Advanced Data Analysis

Contemporary Business Issues

Global competition
Innovation
Business Values

Reflecting on Business Practice

Theory to Business
Adaptation and Change
The Future of Leadership
Global Perspectives
Year 3
Price
Application Fee - 150 EUR (non-refundable, paid upon application)
Administration Fee - 1,900 EUR
Tuition per Term - 3,900 EUR (3-year / 9-term* program)
*One year = 3 terms
Requirements for applicants
Extensive previous business / professional experience
Photocopy of a valid passport / national ID
Resume / CV
IELTS 7.0 / TOEFL 85 / DET 115-120 (official English exam results) or proof of studying previously in an English-speaking environment for a minimum of 3 years
Scanned copy of all required academic diplomas, transcripts, certificates
Reference letters from a former academic institution and from your current employer (if applicable)
Completion of the Thesis Proposal Form
Master's degree or equivalent, preferably in a related field
About the university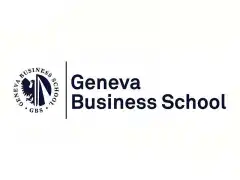 Geneva Business School offers professionally recognized business education. Our School is dedicated to using modern teaching strategies and technology, and we offer a variety of continuing education options that are all offered in English, including Bachelor's, Master's, MBA, Fine Art International Management MBA, and Doctorate of Business Administration degrees.
Students like the individualized coaching, distinctive networking opportunities, and assistance with internships and business endeavors. Students at Geneva Business School graduate prepared for employment thanks to a practical education both in the classroom and exposure to the real business world.
In order to find internships, volunteer opportunities, and job openings for our students, Geneva Business School works with a variety of businesses and organizations from many industry sectors. In order to provide our students with every opportunity to learn from and grow via real-life experiences while they are with us, we also collaborate with businesses that can improve our toolbox.