Associate - Business Management
2 years

Duration
3,000 USD/year

Price
Rolling admission

Start
Rolling admission

Deadline
Associate

Degree
Campus

Format
Istanbul / Turkey

Location
School
Program description
The program's goal is to train individuals capable of meeting the demands of businesses on a local and global scale, as well as those with personal, organisational, analytical, and entrepreneurial skills, as well as those capable of transforming theoretical knowledge into real life through teamwork, experimental work, internships, and sampling analysis.
Graduates can work in public or private sector business management, accounting, marketing, export-import, quality management, banking, insurance, public relations, finance, human resources, and production departments in local or worldwide markets.
Program structure
1st year
Introduction to accounting
Introduction to economics
Introduction to law
Mathematics
Professional english-1
Statistics
Principles of ataturk and the history of revolutions-1
Information technologies-1
Turkish language-1
Introduction to business administration compulsory
Business mathematics
Behavioral sciences
Financial accounting
Professional english-2
Principles of ataturk and the history of revolutions-2
Information technologies-2
Social responsibility and ethics
Turkish language-2
Work placement-1
2nd year
Marketing
Trade law
Organizational management
Production management
Cost accounting
Money and capital markets
Labour economy and labour la
Report writing techqniues-1
Work placement-2
Managerial finance
E-business
Human resources management
Financial analysis
Turkish financial reporting standards
Turkish tax law and application
Report writing techqniues-2
Entrepreneurship
Work placement-3
Price
Fee for two semester (1 year education) is 3,000 USD for international students.
Requirements for applicants
High school diploma (a copy translated to Turkish or English)
High school transcript (a copy translated to Turkish or English)
A copy of all the grades of high school's transcripts.
Photocopy of the relevant pages of your passport
60 % marks (min) in High School
For English degree program applicants: TOEFL score - 79 points / PTE (55) (If English is not the first/ official language of the country). If students do not have TOEFL then he/ she has to pass English Proficiency Exam, which will be held in IAU.
About the university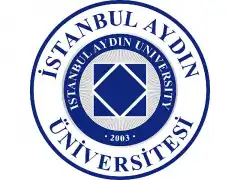 Istanbul Aydin University is a private university founded on May 18, 2007 in Istanbul, Turkey. The university is a technological center built on an area of 175,000 m2.
The university consists of many faculties, such as:
Faculty of Arts and Sciences
Faculty of Communications
Faculty of Dentistry
Faculty of Economics and Administrative Sciences
Faculty of Education
Faculty of Engineering - Architecture
Faculty of Fine Arts
Faculty of Law
Faculty of Medicine
As one of the youngest and most dynamic universities in the country, which is moving towards global education and international development, Istanbul Aydin University contributes by supporting education and research in modern sciences. Istanbul Aydin University is becoming increasingly popular among international students for education in various fields of science and technology.