Associate - Computer Programming
2 years

Duration
3,000 USD/year

Price
Rolling admission

Start
Rolling admission

Deadline
Associate

Degree
Campus

Format
Istanbul / Turkey

Location
School
Program description
The Computer Programming (English) programme, which began in the 2009-2010 academic year, is critical for the education of young people who will play a vital part in enhancing our society's present and future quality of life. To make up for the shortage of technical employees, our students take courses in system design, development, network establishment and management, system and database management, and web page preparation and presentation.
Depending on the course programmes, the most important topics such as visual programming, database management, internet programming, operating systems, computer hardware, and information technologies are transferred to students. Practical information in terms of practise, computer laboratories are reinforced with application and project studies.
Graduates of this programme, all institutions that provide internet and e-mail services, all organisations that have a multi-user computer system, all organisations that have computer networks, all companies that engage in e-commerce, all institutions that provide distance education, and so on. Places will be able to function easily.
Program structure
1st year
Introduction to algorithms and programming
Computer hardware and software basics
Integrated office tools
Mathematics-1
Professional english-1
Principles of ataturk and the history of revolutions-1
Occupational health and safety
Turkish language-1
Computer networks
C programming
Mathematics-2
Operating systems
Professional english-2
Principles of ataturk and the history of revolutions-2
Turkish language-2
Work placement-1
2nd year
Database management systems
Object oriented programming-1
Visual programming-1
Data structures
Systems analysis and design
Web site design and creation-1
Work placement-2
Object oriented programming-2
Web site design and creation-2
Visual programming-2
Microprocessors and assembler programming
Entrepreneurship
Graduation project
Work placement-3
Price
Fee for two semester (1 year education) is 3,000 USD for international students.
Requirements for applicants
High school diploma (a copy translated to Turkish or English)
High school transcript (a copy translated to Turkish or English)
A copy of all the grades of high school's transcripts.
Photocopy of the relevant pages of your passport
60 % marks (min) in High School
For English degree program applicants: TOEFL score - 79 points / PTE (55) (If English is not the first/ official language of the country). If students do not have TOEFL then he/ she has to pass English Proficiency Exam, which will be held in IAU.
About the university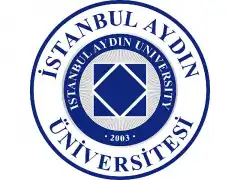 Istanbul Aydin University is a private university founded on May 18, 2007 in Istanbul, Turkey. The university is a technological center built on an area of 175,000 m2.
The university consists of many faculties, such as:
Faculty of Arts and Sciences
Faculty of Communications
Faculty of Dentistry
Faculty of Economics and Administrative Sciences
Faculty of Education
Faculty of Engineering - Architecture
Faculty of Fine Arts
Faculty of Law
Faculty of Medicine
As one of the youngest and most dynamic universities in the country, which is moving towards global education and international development, Istanbul Aydin University contributes by supporting education and research in modern sciences. Istanbul Aydin University is becoming increasingly popular among international students for education in various fields of science and technology.