Bachelor - English Language and Literature
4 years

Duration
4,000 USD/year

Price
Rolling admission

Start
Rolling admission

Deadline
Bachelor

Degree
Campus

Format
Istanbul / Turkey

Location
School
Program description
Mission
Students' knowledge of English language and literature, as well as American literature, will be expanded through a current, critical, and theoretical approach.
To give students with an interdisciplinary viewpoint while also strengthening their critical reading, writing, and critical thinking skills developed in the field,
To educate well-equipped and ethical individuals who may be valuable to society by providing students with knowledge in various areas of the social sciences.
Opportunities for Employment
We are convinced that graduates of the Department of English Language and Literature will have an outstanding record of employment placement as academics at colleges or other schools, as employees in international business and international relations, and so on. Because of their independent viewpoint and critical thinking, they are qualified to pursue careers in fields related to English Language and Literature, such as journalism and mass media, tourism, or government services.
Program structure
1st year
Principles of ataturk and the history of revolutions-i
Information technologies-1
Appreciation of english literature-1
Grammar & composition
Textual analysis-1
Spanish-1
Introduction to language and linguistics-1
Social responsibility and ethics
Turkish language-1
Principles of ataturk and the history of revolutions-ii
Information technologies-2
Expository writing
Spanish-2
Introduction to language and linguistics-2
Appreciation of english literature-2
Short story
Turkish language-2
2nd year
Spanish-3
Mythology-1
Popular culture
Western civilizations
Medieval literature
Ancient drama
Spanish-4
Research techniques in literature
Mythology-2
Renaissance literature
Beginning of the english novel
Translation studies
3rd year
English poetry
Introduction to literary criticism
Restoration literature
Work placement-1
Literary criticism
Work placement-2
4th year
Shakespeare studies-1
Selections from american literature-1
Entrepreneurship
Work placement-3
Shakespeare studies-2
Postcolonial literature
Contemporary literature
Price
Fee for two semester (1 year education) is 4,000 USD for international students.
Requirements for applicants
High school diploma (a copy translated to Turkish or English)
High school transcript (a copy translated to Turkish or English)
A copy of all the grades of high school's transcripts.
Photocopy of the relevant pages of your passport
60 % marks (min) in High School
For English degree program applicants: TOEFL score - 79 points/PTE (55) (If English is not the first/official language of the country). If students do not have TOEFL then he/she has to pass English Proficiency Exam, which will be held in IAU.
About the university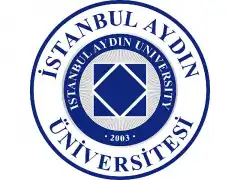 Istanbul Aydin University is a private university founded on May 18, 2007 in Istanbul, Turkey. The university is a technological center built on an area of 175,000 m2.
The university consists of many faculties, such as:
Faculty of Arts and Sciences
Faculty of Communications
Faculty of Dentistry
Faculty of Economics and Administrative Sciences
Faculty of Education
Faculty of Engineering - Architecture
Faculty of Fine Arts
Faculty of Law
Faculty of Medicine
As one of the youngest and most dynamic universities in the country, which is moving towards global education and international development, Istanbul Aydin University contributes by supporting education and research in modern sciences. Istanbul Aydin University is becoming increasingly popular among international students for education in various fields of science and technology.