Bachelor - Industrial Engineering
4 years

Duration
6,000 USD/year

Price
Rolling admission

Start
Rolling admission

Deadline
Bachelor

Degree
Campus

Format
Istanbul / Turkey

Location
School
Program description
Industrial engineers study people, machines, equipment, and other related aspects in both the manufacturing and service sectors. The Department of Industrial Engineering's mission is to train engineers who can prevent and solve issues by establishing systems, models, and methods for planning, organising, implementing, and auditing in all industries.
Industrial engineers are capable of working in any industry. They are responsible for all stages of product development, from product design through implementation. Manufacturing engineers, maintenance and repair managers, quality control engineers, AR-GE engineers, production planners, and marketing-sales experts are all examples of industrial engineers. As a subject of study, Industrial Engineering delves deeply into the following topics: profitability, effectivity, productivity, adaptability, sensitivity, and offering greater quality. At Istanbul Aydn University, our curriculum helps students comprehend product and service improvement. To that purpose, the department focuses mostly on behavioural management science, computer science, human resources, social sciences, and communication skills. Our alumni achieve success in system design, development, and implementation as a result of the program's ongoing endeavour to update course materials, science education, and new approaches. English is the language of instruction in our programme.
Program structure
1st year
Information technology
Business law and professional ethics
Professional english-1
Computer aided technical drawings-1
Introduction to-industrial engineering
Calculus-1
Physics-1
Turkish language-1
Professional english-2
General chemistry
Computer aided technical drawings-2
Algorithm and-introduction to programming
Calculus-2
Physics-2
Turkish language-2
2nd year
Principles of ataturk and the history of revolutions-1
Introduction to mathematical optimization
Material science
Probability and statistics
Introduction to economics
Linear algebra compulsory
Numerical analysis
Principles of ataturk and the history of revolutions-2
Operations research-1
Manufacturing processes
Plant location
Research and report writing techniques
Differential equations
Modern physics
3rd year
Modeling in industrial engineering
Operations research-2
Production planning and control-1
Engineering economics
Financial accounting
Work placement-1
Occupational health and safety
Production planning and control-2
Quality management
Experiment design in engineering
Management information systems
Human resources management
Work placement-2
4th year
Entrepreneurship
Work study and ergonomics
Industrial engineering design-1
Supply chain management
Introduction to simulation
Graduation project-1
Work placement-3
Industrial engineering design-2
Project management
International trade
Graduation project-2
Price
Fee for two semester (1 year education) is 6,000 USD for international students.
Requirements for applicants
High school diploma (a copy translated to Turkish or English)
High school transcript (a copy translated to Turkish or English)
A copy of all the grades of high school's transcripts.
Photocopy of the relevant pages of your passport
60 % marks (min) in High School
For English degree program applicants: TOEFL score - 79 points/PTE (55) (If English is not the first/official language of the country). If students do not have TOEFL then he/she has to pass English Proficiency Exam, which will be held in IAU.
About the university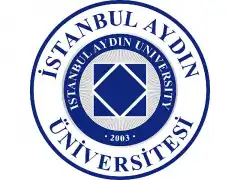 Istanbul Aydin University is a private university founded on May 18, 2007 in Istanbul, Turkey. The university is a technological center built on an area of 175,000 m2.
The university consists of many faculties, such as:
Faculty of Arts and Sciences
Faculty of Communications
Faculty of Dentistry
Faculty of Economics and Administrative Sciences
Faculty of Education
Faculty of Engineering - Architecture
Faculty of Fine Arts
Faculty of Law
Faculty of Medicine
As one of the youngest and most dynamic universities in the country, which is moving towards global education and international development, Istanbul Aydin University contributes by supporting education and research in modern sciences. Istanbul Aydin University is becoming increasingly popular among international students for education in various fields of science and technology.