PhD - English Language and Literature
4 years

Duration
12,000 USD

Price
Rolling admission

Start
Rolling admission

Deadline
Phd

Degree
Campus

Format
Istanbul / Turkey

Location
School
Program description
The PhD programme in the Department of English Language and Literature is aimed to educate students for autonomous work as scholars, literary critics, and competent and objective academics in the advanced study of English literatures.
Applicants must meet the standards outlined in the Institute for Graduate Studies in Social Sciences regulations, as well as have reading proficiency in one of the modern European languages.
The programme normally lasts three academic years, with six semesters. The programme, which is based on a master's degree in a relevant discipline, needs a total of 180 ECTS, including 60 ECTS course work and 120 ECTS thesis work. Each ECTS represents 25.5 hours of student workload every semester. The course plan must include at least seven courses totaling 21 local credits (equivalent to 60 ECTS). If the applicant's educational background is deemed insufficient to follow the usual curriculum, the institute may compel prospective students to attend additional courses at the request of the programme director.
Building on his or her master's background, the student selects two areas of concentration and focuses on a topic of interest such as a historical period, a genre, or literary theory and criticism. The qualifying examination assesses knowledge in the areas of focus and critical interpretation procedures. Each student presents a dissertation in a format approved by his or her dissertation advisor and a departmental committee.
Medieval Literature, Renaissance Literature, 17th and 18th Century Literature, Romantic and Victorian Literatures, Modern English Literature, and Theory of Criticism are the key fields of study.
After the candidate's dissertation has been read and approved, a final public oral examination is held. The examination will include the following topics: a justification of the subject discussed and the methods used, as well as an account of any new contributions made. The student must create and answer a set of questions based on the topics covered in the dissertation.
Program structure
1st year
Contemporary approaches in literary criticism
Advanced research methods
Seminar course
Contemporary approaches in literary criticism-2
2nd year
Doktora tez öneri̇si̇
Doctaral qualifying exam
3rd year
4th year
Price
Fee for education is 12,000 USD for international students.
Requirements for applicants
Undergraduate and graduate diploma
(if not in English, a copy translated to Turkish or English)
Undergraduate and graduate transcript
(if not in English, a copy translated to Turkish or English)
Photocopy of the relevant pages of your passport
Language proficiency score in one of these languages: English, French or German.
TOEFL IBT (84) or YDS/YÖKDİL (70) or PTE (65) if medium of instruction of degree is English.
TOEFL IBT (66), YDS/YÖKDİL (55) or PTE (55) + TÖMER C1 if medium of instruction of degree is Turkish.
1 Biometric Photograph
2 Reference Letters
1 Motivation Letter + PhD Proposal
Student's Curriculum Vitae (CV)
About the university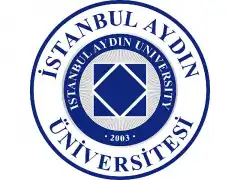 Istanbul Aydin University is a private university founded on May 18, 2007 in Istanbul, Turkey. The university is a technological center built on an area of 175,000 m2.
The university consists of many faculties, such as:
Faculty of Arts and Sciences
Faculty of Communications
Faculty of Dentistry
Faculty of Economics and Administrative Sciences
Faculty of Education
Faculty of Engineering - Architecture
Faculty of Fine Arts
Faculty of Law
Faculty of Medicine
As one of the youngest and most dynamic universities in the country, which is moving towards global education and international development, Istanbul Aydin University contributes by supporting education and research in modern sciences. Istanbul Aydin University is becoming increasingly popular among international students for education in various fields of science and technology.