Bachelor of Science (Hons) - Biomedical Sciences
3 years

Duration
15,900 GBP/year

Price
Sep 2023

Start
Apr 2023

Deadline
Bachelor

Degree
Campus

Format
London / United Kingdom

Location
Program description
In addition to prepping students for medical school, this comprehensive curriculum prepares them for professions in the pharmaceutical business, biomedical research laboratories, and other related fields.
This course is meant to give you the tools you need to pursue these professions.
More than half of biomedical science graduates in the UK found jobs within 6 months after graduation, with the rest opting to continue their education.
The curriculum is structured to help students get practical knowledge through internships and other real-world experiences.
Education takes place on Southwark Campus
Program structure
Year 1
Biology of the cell
Human anatomy and physiology
Microbiology and Immunology
Biochemistry
Genetics and molecular biology
Employability Skills in Biomedicine/Biosciences
Year 2
Human Haematology and Clinical immunology
Bioinformatics and Skills for Biomedical Scientist
Cellular pathology and imaging
Clinical biochemistry and blood transfusion
In addition, you have an optional module
Cancer biology and therapy
Year 3
Clinical OMICS and precision medicine
Clinical and Public Health Microbiology
Research Project in Biomedicine
In addition, you will select two optional modules:
Clinical nutrition and the Microbiome
Drug design and development
Price
Fee for two semester (1 year education) is 15900.00 pounds sterling for international students
Requirements for applicants
Entry requirements for Bachelor degree depend on the country-living of the students*
Requirements for admission on the example of students from India:
Indian Standard XII: minimum average of 55-65% or higher (depending on exam board and LSBU course applied for)
3 passes at GCE A Level (required grades dependant on LSBU course applied for)
International Baccalaureate Diploma: 24 points or higher
Accredited UK Foundation programme: minimum 55-60% or higher
Accredited Polytechnic/College Diploma (2 - 3 years duration) 58% or higher
English language requirements:
IELTS Academic Overall score: 6.0 (with no component below 5.5)
TOEFL IBT (Internet Based Test) Overall score: 80 Minimum scores required in each skill area are: Reading: 18 Listening: 17 Writing: 17 Speaking: 20
Pearson Test of English Academic (PTE Academic) Overall score: 52 (minimum score required in each skill area is 51)
LanguageCert SELT or International ESOL (IESOL) Exam High Pass Note: for Student Visa the minimum score required in each skill area is 33* (*For C2 Mastery, min score for Listening is 25)
University of Cambridge ESOL Examinations Overall score: 169 with no score below 162
Trinity ISE Pass ISE II with Distinction in all 4 components
Password Overall score: 6.0
A-Level/ AS-Level English Language Grade C or above
GCSE / O-Level English Language (Edexcel/ Cambridge Overseas exam boards) Grade C or above Grade 4 or above
IGCSE English as a Second Language / First Language English (Cambridge Assessment) Grade C or above
Cambridge Overseas School Certificate (COSC) Grade C or above
Scottish Advanced Higher/Higher/ National 5 English Grade C or above
International Baccalaureate Diploma English A HL 4 SL 5
International Baccalaureate Diploma English B HL 5
*For information about the requirements for your country, please contact us using the feedback form.
About the university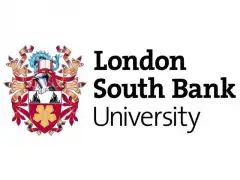 Established in south London in 1892 as the Borough Polytechnic Institute, we have since contributed to the betterment of local students, businesses, and residents.
The original goal of the organization—"to promote the industrial skill, general knowledge, health, and well-being of young men and women"—remains at the heart of what we do today. Our students will be prepared for the challenges of the modern workplace thanks to our hands-on, career-focused curriculum.
Our campuses
Southwark campus
Croydon campus
Havering campus
Our faculties
Our courses are developed in collaboration with leading companies, and we provide internships and co-ops to help you launch your career. Our instructors are experts in their fields because they have, in all likelihood, been in the situations they teach about firsthand.
We have more than 200 courses for students to enrol on.
Here are some of the topics in which we can provide training: Accounting and Finance, Architecture, Biological and Biomedical Sciences, Business and Management, Computer Science, Criminology and Sociology, Drama and Theatre, Economics, Engineering, Law, Marketing, Nursing and Miswifery, Psychology, Social Care, Sport and others.
Read more about London South Bank University, LSBU, United Kingdom