Bachelor of Education - Primary/Elementary as a Second Degree
2 years

Duration
20,790 CAD/year

Price
Rolling admission

Start
Rolling admission

Deadline
Bachelor

Degree
Campus

Format
St. John's / Canada

Location
Program description
As a second degree, the bachelor of education (primary/elementary) is a full-time 72-credit-hour professional programme that incorporates a number of integrated field experiences throughout the curriculum as well as a 12-credit-hour teaching internship. It is designed for candidates who have already earned a relevant bachelor's degree. This programme is available on the St. John's campus and will run for the first year for fall, winter, and intersession, followed by a summer vacation, and completing with fall and winter semesters in the second year. A 75-credit hour French as a second language option is also available and begins each August.
This program's Grenfell campus option is currently being reviewed and is not available for enrollment.
Program structure
Science in the Primary/Elementary Grades
Infusing STEM into Primary/Elementary Grades
Educational Assessment
Identifying Learner Diversity Within a Context of Culture
Language Arts in the Primary/Elementary School I
Children's Literature in the Primary/Elementary School
Curriculum, Instruction, and Assessment in the Primary/Elementary School I
Curriculum, Instruction, and Assessment in the Primary/Elementary School II
Assessment for Learning in the Primary/Elementary Grades
Social Studies in the Primary/Elementary School
Effective Teaching and Learning Environments
Introductory Field Experience in the Primary and Elementary School I
Introduction to Educational Administration
Professional Leading and Learning in the School Organization
Integration: Diversity and Identity
Transition Planning for Adolescents with Intellectual Disabilities
Inclusive Practices for Students with Mild Intellectual Disabilities
Inclusive Practices for Students with Moderate Intellectual Disabilities
Price
Tuition — 20,790 CAD/year
OTHER FEES (REQUIRED) amounts listed are for two semesters
Student Services Fee — 100 CAD
Students' Union — 140 CAD
Recreation Fee — 138 CAD
Health Insurance — 523 CAD
Requirements for applicants
There is no direct admittance into the Faculty of Education from high school. To apply for admission to the faculty, fill out the undergraduate application for admission and identify your intended degree option in the appropriate section.
To be considered for admission to the bachelor of education (primary/elementary) as a second degree program, you must have been awarded an approved bachelor's degree or been approved (prior to the program start) for the award of a bachelor's degree from a university recognized by Memorial University and achieved a cumulative average of at least 65% or an average of at least 65% on the last attempted 30 credit hours (10 courses).
You must also have completed a minimum of:
six credit hours in English (English as a second language courses cannot be used to satisfy this requirement)
six credit hours in mathematics or three credit hours in calculus
six credit hours in psychology
nine credit hours from three separate science areas, six credit hours must have a laboratory component. Chemistry 1900 may be used to satisfy three credit hours of the laboratory requirement.
The science areas are: biochemistry, biology, chemistry, earth sciences, environmental science, ocean sciences, physics; or a focus area in science
six credit hours in any combination to be chosen from: anthropology, archaeology, economics, folklore, geography, history, linguistics, political science, religious studies or sociology
six credit hours in French (recommended) or six credit hours in a single language other than English or demonstration of equivalent competency in a second language
the equivalent of a completed focus area as outlined in the Calendar or a major or minor within the initial bachelor's degree program in a subject area classified as a focus area
Additional documents required for admission
personal statement (included as part of the online application)
academic and non-academic references
official transcript(s)
English language requirements:
Cambridge Assessment English: A minimum score of 176 in C1 Advanced or C2 Proficiency.
Canadian Academic English Language (CAEL) Assessment: Minimum band scores between 50 and 60 in each of the four skills tested (reading, writing, listening and speaking), with at least two band scores of 60.
Duolingo English Test (DET) (until Spring 2024 only): A minimum score of 115.
International English Language Testing System (IELTS): A minimum overall band score of 6.5 on the IELTS Academic or IELTS Indicator, with at least a band 6 in reading and writing. General training results are not acceptable.
Test of English as a Foreign Language (TOEFL): A minimum score of 79 on the TOEFL iBT or TOEFL iBT Home Edition, with a minimum score of 20 in reading and writing, and not less than 17 in listening and speaking
About the university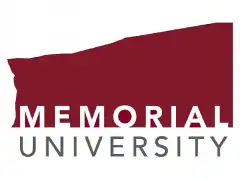 Memorial University has a unique responsibility to the people of Newfoundland and Labrador as the only university in the province. Memorial University was founded as a tribute to the Newfoundlanders who gave their lives in military duty during globe War I and later conflicts. We take inspiration from their efforts to create a better future for our province, our country, and the globe.
Over 115 different nations are represented among Memorial University's 19000+ students. Programs range from the traditional to the cutting edge, and can be found at any of Memorial's five locations or online. Memorial University's worldwide network of nearly 100,000 successful alums enhances the institution's capacity and reputation for leadership in research, teaching, and public engagement. Learn more about Memorial University in this quick read.
Vision, Mission
Vision — Memorial University will rise to prominence as one of Canada's and the world's top public institutions of higher learning, and it will honor its commitment to serving the people of Newfoundland and Labrador.
Mission — When it comes to education, research, scholarship, creative activity, service, and public engagement, Memorial University is committed to being at the forefront of innovation and excellence. International students and scholars are welcomed and supported at Memorial, and the institution's contributions of knowledge and experience are valued on all levels of society.
Campuses
More than 19,400 students and 3,800 teachers and staff from more than 115 countries study, teach, conduct research, create, and participate in activities at our campuses and other locations. You can attend classes at one of Memorial University's several campuses in Newfoundland and Labrador or anywhere in the world; we also offer 475 courses online.
St. John's campus
Grenfell Campus
Marine Institute
Harlow Campus
Signal Hill Campus
Labrador Campus
Read more about Memorial University, Newfoundland and Labrador, Canada