Master of Arts - Geography
2 years

Duration
9,666 CAD

Price
Rolling admission

Start
Rolling admission

Deadline
Master

Degree
Campus

Format
St. John's / Canada

Location
Program description
Geography has been taught at Memorial since 1946 and was promoted to full department status in 1960. The MA and MSc degrees were introduced in 1970, and the PhD degree was added in 1992. Our mission statement is to cultivate a spirit of inquiry about the geography of the world around us through our teaching and research, and to provide our students with the analytical tools they need to investigate the issues that arise, as well as the ability to articulate their results.
Climatology, cultural, historical, and economic geography, geographic information systems, geomorphology, Quaternary studies, regional development, remote sensing, and resource management are all areas of graduate study. The physical and human settings of Newfoundland and Labrador offer several research opportunities. The province's easternmost coastline location in Canada provides an exciting environment for climate research and the impact of Quaternary climate changes on the physical landscape. The social and economic characteristics discovered for the Atlantic region offer a plethora of research options in demographic and migration patterns, resource sustainability, and rural development. Furthermore, the study of coastal and marine habitats has a lot of potential in Newfoundland and Labrador.
Laboratory facilities are available for study in geographic information sciences, geomorphology, and paleoenvironments. The University's Map Library houses a huge collection of maps and aerial images. Students who seek specialised resources or data for their study benefit from the Department of Geography's collaboration with different municipal, provincial, national, and international government agencies, as well as private and non-profit organisations. Furthermore, the Department of Geography makes use of the resources provided by the research institutes situated at Memorial University. The Institute of Social and Economic Research, the Centre for Newfoundland Studies, the Maritime History Archive, and the Labrador Institute are a few examples.
Program structure
Development of Geographical Thought and Practice I
Development of Geographical Thought and Practice II
Directed Readings in Geography
Research Techniques in A Selected Field of Geography I
Research Techniques in A Selected Field of Geography II
Geospatial Modelling and Analysis
Environmental Remote Sensing and Image Analysis
Economic Geography I
Economic Geography II
Sustainable Community and Regional Development
Conservation and Sustainability of Natural Resources
Survey Design, Questionnaire Development and Techniques of Data Collection
Problems in Fisheries Geography
Fluvial Geomorphology
Glacial Geomorphology
Coastal Geomorphology
Climatology
Quaternary Geography
Biogeography
Cultural Geography
Political Ecology
Historical Geography
Political Geography
Urban Geography
Advanced Computer Mapping
Graduate Seminar in Regional Geography
Special Topics in Geography
Price
OTHER FEES (REQUIRED) amounts listed are for two semesters
Student Services Fee — 100 CAD
Students' Union — 140 CAD
Recreation Fee — 138 CAD
Health Insurance — 523 CAD
Requirements for applicants
Bachelor's degree (minimum second class) in an appropriate area of study
Applicants who did not complete a baccalaureate or post-graduate degree at a recognized university where English is the primary language of instruction must normally complete either the:
Test of English as a Foreign Language (TOEFL) and achieve a paper-based score of 580 (or higher), computer-based score of 237 (or higher), or internet-based score of 92-93 (or higher); or
International English Language Testing System (IELTS) and achieve a score of 7 (or higher).
About the university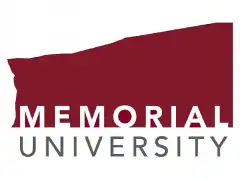 Memorial University has a unique responsibility to the people of Newfoundland and Labrador as the only university in the province. Memorial University was founded as a tribute to the Newfoundlanders who gave their lives in military duty during globe War I and later conflicts. We take inspiration from their efforts to create a better future for our province, our country, and the globe.
Over 115 different nations are represented among Memorial University's 19000+ students. Programs range from the traditional to the cutting edge, and can be found at any of Memorial's five locations or online. Memorial University's worldwide network of nearly 100,000 successful alums enhances the institution's capacity and reputation for leadership in research, teaching, and public engagement. Learn more about Memorial University in this quick read.
Vision, Mission
Vision — Memorial University will rise to prominence as one of Canada's and the world's top public institutions of higher learning, and it will honor its commitment to serving the people of Newfoundland and Labrador.
Mission — When it comes to education, research, scholarship, creative activity, service, and public engagement, Memorial University is committed to being at the forefront of innovation and excellence. International students and scholars are welcomed and supported at Memorial, and the institution's contributions of knowledge and experience are valued on all levels of society.
Campuses
More than 19,400 students and 3,800 teachers and staff from more than 115 countries study, teach, conduct research, create, and participate in activities at our campuses and other locations. You can attend classes at one of Memorial University's several campuses in Newfoundland and Labrador or anywhere in the world; we also offer 475 courses online.
St. John's campus
Grenfell Campus
Marine Institute
Harlow Campus
Signal Hill Campus
Labrador Campus
Read more about Memorial University, Newfoundland and Labrador, Canada