Master of Arts - Linguistics
2 years

Duration
9,666 CAD

Price
Rolling admission

Start
Rolling admission

Deadline
Master

Degree
Campus

Format
St. John's / Canada

Location
Program description
The Department of Linguistics emphasises data-driven, theoretically informed work into aboriginal languages, linguistic diversity and change, and language learning. Our graduate programmes start with a strong theoretical foundation (phonology, syntax, morphology, etc.) and expand from there. From both theoretical and experimental perspectives, research expertise and supervision are provided in first and second language acquisition, speech disorders, and acoustic and articulatory phonetics.
Specialization languages include eastern Canadian aboriginal languages (Algonquian, Inuktitut, and Iroquoian), as well as local variations of English and French and their British/European origins. Students are encouraged to participate in one of the department's distinctive research initiatives. The Chisasibi Child Language Acquisition Study (CCLAS) investigates how Cree becomes a first language. The study Allophony in Newfoundland English, which focuses on speech perception and production across Newfoundland English variants, investigates the local consequences of urbanisation and rapid social development. The MUSL (Memorial University Sociolinguistics Laboratory) website provides information on ongoing research initiatives on language diversity and the interactions between language and society. Three dedicated laboratories (MUSL, Aboriginal Languages Research Laboratory, and Speech Sciences and Language Acquisition Laboratory) provide the space and resources required to perform cutting-edge research in the areas in which we specialise.
Program structure
Structure of a North American Indigenous Language
Selected Topics in Transformational Grammar
Topics in the Syntax of a Selected Language
Principles of Language Acquisition
Selected Topics in Language Acquisition
Phonological Theory
Selected Topics in Phonology
Sociolinguistics
Selected Topics in Language and Gender
Areal and Temporal Variations in Language
Special Subjects
Comparative and Historical Linguistics
English Dialectology I
English Dialectology II
Selected Topics in Linguistic Variation
Field Methods
Modern Linguistic Theories
Experimental Phonetics
Selected Topics in Experimental Phonetics
Selected Topics in Morphology
Selected Topics in Semantics
M.A. Research Project
Seminar in Research Methods
Analytical Issues in Linguistics
Topics in North American Native Languages
Advanced Topics in Syntax
Seminar in Comparative and Historical Linguistics
Seminar in Linguistic Variation
Seminar in Morpho-semantics
Special Topics in Linguistics
Price
OTHER FEES (REQUIRED) amounts listed are for two semesters
Student Services Fee — 100 CAD
Students' Union — 140 CAD
Recreation Fee — 138 CAD
Health Insurance — 523 CAD
Requirements for applicants
Bachelor's degree in Linguistics (or equivalent). Conditional admission to the MA program may be offered to applicants who do not have a Bachelor's degree in Linguistics. Admission is conditional on successful completion of a designated number of undergraduate courses.
Applicants who did not complete a baccalaureate or post-graduate degree at a recognized university where English is the primary language of instruction must normally complete either the:
Test of English as a Foreign Language (TOEFL) and achieve a paper-based score of 580 (or higher), computer-based score of 237 (or higher), or internet-based score of 92-93 (or higher); or
International English Language Testing System (IELTS) and achieve a score of 7 (or higher).
About the university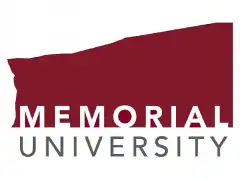 Memorial University has a unique responsibility to the people of Newfoundland and Labrador as the only university in the province. Memorial University was founded as a tribute to the Newfoundlanders who gave their lives in military duty during globe War I and later conflicts. We take inspiration from their efforts to create a better future for our province, our country, and the globe.
Over 115 different nations are represented among Memorial University's 19000+ students. Programs range from the traditional to the cutting edge, and can be found at any of Memorial's five locations or online. Memorial University's worldwide network of nearly 100,000 successful alums enhances the institution's capacity and reputation for leadership in research, teaching, and public engagement. Learn more about Memorial University in this quick read.
Vision, Mission
Vision — Memorial University will rise to prominence as one of Canada's and the world's top public institutions of higher learning, and it will honor its commitment to serving the people of Newfoundland and Labrador.
Mission — When it comes to education, research, scholarship, creative activity, service, and public engagement, Memorial University is committed to being at the forefront of innovation and excellence. International students and scholars are welcomed and supported at Memorial, and the institution's contributions of knowledge and experience are valued on all levels of society.
Campuses
More than 19,400 students and 3,800 teachers and staff from more than 115 countries study, teach, conduct research, create, and participate in activities at our campuses and other locations. You can attend classes at one of Memorial University's several campuses in Newfoundland and Labrador or anywhere in the world; we also offer 475 courses online.
St. John's campus
Grenfell Campus
Marine Institute
Harlow Campus
Signal Hill Campus
Labrador Campus
Read more about Memorial University, Newfoundland and Labrador, Canada