Master of Arts - Political Science
2 years

Duration
9,666 CAD

Price
Rolling admission

Start
Rolling admission

Deadline
Master

Degree
Campus

Format
St. John's / Canada

Location
Program description
The Department of Political Science at Memorial University offers graduate courses, a graduate diploma, and supervises MA students in all of the discipline's major subfields, including international relations, comparative politics, Canadian politics, public policy, and political theory. Election campaigns and voting behaviour; ethnic conflict within and between states; public administration; provincial politics; aboriginal law and politics; gender and politics; the politics of financial regulation; health care policy and governance; foreign policy; international peace building; the history of international thought; and identity and political theory are among our faculty's research interests. We also have specialised knowledge of Western and Southern Europe (especially Italy, Spain, and the Balkan countries), the United States, and Newfoundland and Labrador. Furthermore, our MA programme provides high-quality instruction in political research methods.
Our programmes and students' results reflect the quality of our research and teaching. Our Graduate Diploma in Political Science programme allows you to gain graduate-level academic credentials without committing to a full master's programme. The curriculum allows students to broaden their political knowledge and may also be used for professional career development (e.g. public servants; individuals in the private sector with links to policy and politics; and individuals in non-governmental or voluntary organizations). Students can study in any of the four major branches of political science (Canadian Politics, Public Policy, Political Theory, International Relations, Comparative Politics). Our Department specialises in political behaviour, research methodologies, public policy, and international political economics.
Graduate students might pursue a master's degree that focuses on research or an internship. Students in our MA programme are prepared for both academic and professional professions. It draws students from universities all throughout Canada and the world. While many of our alumni go on to careers in the public service, our graduate students are often admitted to top PhD programmes such as McGill, UBC, Toronto, Alberta, the London School of Economics, and others. Twelve students from the Department have received renowned Social Sciences and Humanities Research Council (SSHRC) fellowships in recent years.
Internship, research paper, and thesis choices are available in the MA programme. The internship option entails coursework plus a one-semester internship with a political group, government agency, or volunteer agency that can be completed in one year of full-time study. Courses and a research paper are required for the research paper option, which can be completed in one year of full-time study. Courses and a thesis are required for the thesis option, which can be completed in two years of full-time study.
Program structure
Political Science Approaches
Empirical Methods in Political Science
Research Design and Professional Development
Co-operative Internship
Political Philosophy
International Politics
Comparative Politics
European Politics and Public Policy
Political Economy
Contentious Politics
Latin American Politics
Political Behaviour
Newfoundland Politics
Canadian Politics
Intergovernmental Relations
Local Politics
Public Administration
Canadian Provincial Politics
Politics of the Atlantic Provinces
Public Policy Process
Political Parties in Canada
Special Topics
Master's Essay
Price
OTHER FEES (REQUIRED) amounts listed are for two semesters
Student Services Fee — 100 CAD
Students' Union — 140 CAD
Recreation Fee — 138 CAD
Health Insurance — 523 CAD
Requirements for applicants
Bachelor's degree (minimum second class) in a relevant area of study (generally political science or a closely-related discipline) and 75% average over last 20 courses.
All Undergraduate Transcripts
A statement of your research interests and objectives in entering the MA Program
Two "Letters of Appraisal" from "Referees" (normally professors)
Examples of one or two course essays that you are proud of, preferably in Political Science
Applicants who did not complete a baccalaureate or post-graduate degree at a recognized university where English is the primary language of instruction must normally complete either the:
Test of English as a Foreign Language (TOEFL) and achieve a paper-based score of 580 (or higher), computer-based score of 237 (or higher), or internet-based score of 92-93 (or higher); or
International English Language Testing System (IELTS) and achieve a score of 7 (or higher).
About the university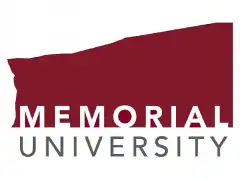 Memorial University has a unique responsibility to the people of Newfoundland and Labrador as the only university in the province. Memorial University was founded as a tribute to the Newfoundlanders who gave their lives in military duty during globe War I and later conflicts. We take inspiration from their efforts to create a better future for our province, our country, and the globe.
Over 115 different nations are represented among Memorial University's 19000+ students. Programs range from the traditional to the cutting edge, and can be found at any of Memorial's five locations or online. Memorial University's worldwide network of nearly 100,000 successful alums enhances the institution's capacity and reputation for leadership in research, teaching, and public engagement. Learn more about Memorial University in this quick read.
Vision, Mission
Vision — Memorial University will rise to prominence as one of Canada's and the world's top public institutions of higher learning, and it will honor its commitment to serving the people of Newfoundland and Labrador.
Mission — When it comes to education, research, scholarship, creative activity, service, and public engagement, Memorial University is committed to being at the forefront of innovation and excellence. International students and scholars are welcomed and supported at Memorial, and the institution's contributions of knowledge and experience are valued on all levels of society.
Campuses
More than 19,400 students and 3,800 teachers and staff from more than 115 countries study, teach, conduct research, create, and participate in activities at our campuses and other locations. You can attend classes at one of Memorial University's several campuses in Newfoundland and Labrador or anywhere in the world; we also offer 475 courses online.
St. John's campus
Grenfell Campus
Marine Institute
Harlow Campus
Signal Hill Campus
Labrador Campus
Read more about Memorial University, Newfoundland and Labrador, Canada