Masters of Human Kinetics and Recreation - Kinesiology
2 years

Duration
15,600 CAD

Price
Rolling admission

Start
Rolling admission

Deadline
Master

Degree
Campus

Format
St. John's / Canada

Location
Program description
In 2005, the MSc (Kinesiology) programme began. Throughout its history, many master's students have gone on to doctoral programmes. During that time, graduate students wrote or co-wrote more than 200 peer-reviewed articles. The laboratories are well-equipped, including, but not limited to, 5 data acquisition systems (i.e. force, EMG, range of motion), 2 metabolic carts, hypoxic air generator, force platform, isokinetic dynamometer, 4 muscle stimulation units, transcranial magnetic stimulation units, immersion tank, accelerometers, lumbar motion monitor, and a variety of strain gauges.
Graduates have gone on to work in a wide range of fields, including university professors, physicians, lawyers, engineers, administrators, and teachers. Many graduate students have gone on to earn doctorates in a variety of intriguing subjects. Graduate programmes are provided in both full-time and part-time forms, with a variety of possibilities for students. The Institution of Human Kinetics and Recreation is a small school with professionals in the field who aim for student success and adopt techniques to ensure it.
Program structure
Quantitative Research Methods
Qualitative Research Methods
Physical Education, Culture and Society
Canadian Delivery Systems in Physical Education, Recreation and Sport
Curriculum Development in Physical Education
Physical Education Leadership
Comprehensive School Health
Coaching and Long-term Athlete Development
Adapted Physical Activity
Computer Applications for Physical Activity Measurement and Intervention
Foundations of Sport Psychology and Mental Training Techniques
Intervention and Enhancement Techniques in Mental Training Consultation
Sport Psychology Consulting
Exercise Physiology I
Graduate Seminar Series (repeatable, non-credit)
Exercise Physiology II
The Application and Implementation of Kinesiology Technologies
Occupational Biomechanics
Human Error in Complex Work Systems
Knowledge Translation: Applications to Ergonomics and Occupational Health and Safety
Movement and Neural Science
Sport and Society
Introduction to Research in Physical Education
Individual Reading and Research in Special Areas of Exercise and Work Physiology
Individual Reading and Research in Special Areas of Biomechanics and Ergonomics
Individual Reading and Research in Special Areas of Psychology of Sport, Exercise and Leisure
Price
OTHER FEES (REQUIRED) amounts listed are for two semesters
Student Services Fee — 100 CAD
Students' Union — 140 CAD
Recreation Fee — 138 CAD
Health Insurance — 523 CAD
Requirements for applicants
Preference for admission may be given to students with undergraduate degrees in relevant disciplines, with a minimum overall 'B' average. In addition, students applying to the coursework route will demonstrate a minimum of three years of professional experience deemed appropriate. Only in exceptional circumstances, and only on the recommendation of the Dean of the School of Human Kinetics and Recreation, shall the Dean of Graduate Studies consider applicants who do not meet the requirements above.
Applicants who did not complete a baccalaureate or post-graduate degree at a recognized university where English is the primary language of instruction must normally complete either the:
Test of English as a Foreign Language (TOEFL) and achieve a paper-based score of 580 (or higher), computer-based score of 237 (or higher), or internet-based score of 92-93 (or higher); or
International English Language Testing System (IELTS) and achieve a score of 7 (or higher).
About the university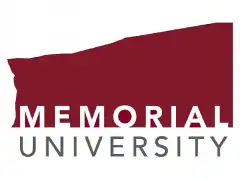 Memorial University has a unique responsibility to the people of Newfoundland and Labrador as the only university in the province. Memorial University was founded as a tribute to the Newfoundlanders who gave their lives in military duty during globe War I and later conflicts. We take inspiration from their efforts to create a better future for our province, our country, and the globe.
Over 115 different nations are represented among Memorial University's 19000+ students. Programs range from the traditional to the cutting edge, and can be found at any of Memorial's five locations or online. Memorial University's worldwide network of nearly 100,000 successful alums enhances the institution's capacity and reputation for leadership in research, teaching, and public engagement. Learn more about Memorial University in this quick read.
Vision, Mission
Vision — Memorial University will rise to prominence as one of Canada's and the world's top public institutions of higher learning, and it will honor its commitment to serving the people of Newfoundland and Labrador.
Mission — When it comes to education, research, scholarship, creative activity, service, and public engagement, Memorial University is committed to being at the forefront of innovation and excellence. International students and scholars are welcomed and supported at Memorial, and the institution's contributions of knowledge and experience are valued on all levels of society.
Campuses
More than 19,400 students and 3,800 teachers and staff from more than 115 countries study, teach, conduct research, create, and participate in activities at our campuses and other locations. You can attend classes at one of Memorial University's several campuses in Newfoundland and Labrador or anywhere in the world; we also offer 475 courses online.
St. John's campus
Grenfell Campus
Marine Institute
Harlow Campus
Signal Hill Campus
Labrador Campus
Read more about Memorial University, Newfoundland and Labrador, Canada