Master of Science - Spatial Planning
1 year

Duration
17,150 GBP

Price
Sept 2024

Start
May 2024

Deadline
Master

Degree
Mixed

Format
Oxford / United Kingdom

Location
School
Program description
This MSc in Spatial Planning is a broad and interdisciplinary programme that prepares you for employment as a planner in a variety of jobs. It was created in consultation with top industry practitioners.
The RTPI-accredited course's main focus is on how spatial planning can be used to address the major problems that our built and natural environments will face in the coming years. You will acquire the broad knowledge and abilities necessary to be a practitioner in the planning profession throughout the course.
The course curriculum is at the cutting edge of practice with a focus on employability and a teaching staff that comprises seasoned practitioners and well-known scholars. It helps you gain a global perspective on the discipline of spatial planning and gives you the freedom to build specialized knowledge that aligns with your interests and career goals.
In addition to working in the private sector in planning and allied industries like design and real estate development, our graduates hold a variety of positions in government, both at home and abroad.
Program structure
Year 1
Place Making (30 credits)
Planning for Sustainable Futures: Environment, Health and Society (30 credits)
Planning Frameworks: Law, Policy and Professional Practice (30 credits)
Research Methods (10 credits)
Optional modules
Contemporary Approaches to Urban Design (30 credits)
Effective and Proportionate Environmental Impact Assessment (30 credits)
Sustainable Development (30 credits)
Urban Regeneration and Historic Conservation (30 credits)
Final Project
Dissertation (50 credits)
Requirements for applicants
Specific Entry Requirements
The course is open to applicants who hold a 2.1 undergraduate honours degree (or international equivalent) in any discipline, as well as those seeking continuing professional development.
We will actively consider applications from candidates with lower degrees, who can evidence relevant planning and development experience.
Applications will also be considered from those who have no first degree but have three or more years' professional experience in planning and a Certificate in Spatial Planning Studies.
English Language Requirements
If your first language is not English you will require a minimum IELTS score of 6.5 overall with 6.0 in all components.
About the university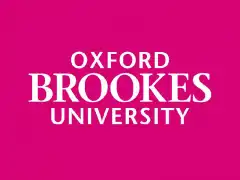 The history of Oxford Brookes University spans more than 150 years. We began as a modest School of Art in rented classrooms and have expanded into one of the UK's top modern universities with a reputation for distinction in teaching and research on the local, national, and worldwide levels.
Our primary goal is to provide a top-notch educational experience that helps each of our graduates to be competent, self-assured, and prosperous. The standard of instruction students receive is an integral component of this.
Oxford Brookes works with a wide range of partners both domestically and internationally. Our connections are essential to improving our instruction, research, and information sharing. Additionally, they provide our students a wealth of placement, internship, and employment options.
In cooperation with our Associate College Partners as well as directly, we offer a variety of higher education and degree apprenticeships (ACPs).