Doctor of Business Administration Program
3 years

Duration
10,000 CHF/year

Price
Sept 2023

Start
Apr 2023

Deadline
Associate

Degree
Campus

Format
Switzerland

Location
School
Program description
The DBA Program is a work-and-research program for management practitioners and professionals interested in practice and policy.
In-class courses are intensive workshops with face-to-face sessions. All classes have written assignments. The candidate transitions from coursework to research by submitting assessed Research Proposals. After completing coursework, students begin supervised research projects. Each project produces a publishable research article. The dissertation is outside-reviewed. In a general organizational and management structure, specialization will be possible. Graduates are expected to contribute to practice, therefore program work focuses on leadership, change, and process management, as well as research approaches.
Business and management are undergoing quick and significant changes. Theories, procedures, and tactics that appeared to work yesterday are no longer effective. The need for new information is being driven by the increasing number of fresh scenarios that managers, policymakers, and leaders of institutions must deal with.
Every three months, on Saturdays and Sundays, the SBS DBA program is held. The DBA can be finished in no less than three years of part-time or concurrent employment study and consists of a total of 180 SBS Credits. The course is delivered in a classroom setting using intensive workshops.
Program structure
Year 1
Semester 1
Management Research Perspectives
Information Technologies for Business Research
Global Environments and Management Trends
Critical Analysis of Research
Semester 2
Contemporary Management
Research Methods in Business & Management
Management Research Design and Methodologies
Preparation and Presentation of a Research Proposal
Note: For successful candidates, the Master of Applied Business Research is awarded.
Year 2
Semester 1
Doctoral Research Project Proposal
Proposal Literature Review
Semester 2
Doctoral Research Paper 1
Year 3
Doctoral Research Paper 2
Price
Tuition fees
Application fee - 150 CHF
Semester 1 - 10,000 CHF
Semester 2 - 10,000 CHF
Semester 3 - 10,000 CHF
Semester 4 - 5,000 CHF
Semester 5 - 5,000 CHF
Total Tuition Fees - 40,150 CHF
Requirements for applicants
Admission requirements
Successful completion of an MBA degree
Min 10 years of professional work experience, out of which min. five years of experience at the executive/managerial level.
English Proficiency for non-native speakers TOEFL IBT 90, IELTS 6.5 or equivalent
Successful completion of the admissions interview
Minimum age required: 30 years
About the university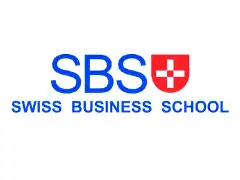 SBS prepares students for global economy careers. We provide International Management, Finance, and Marketing programs.
We educate cutting-edge theory, immerse students in foreign experiences, and expose them to corporate best practices. Our programs teach more than management theory and practice; they teach new ways of thinking that can change lives and organizations.
International management can be studied at Zurich, which has frequently been ranked as the best city in the world for quality of life. Due to Zurich's strategic location in the center of Europe, the area is home to numerous global corporations. Switzerland's financial and economic center is Zurich. With its many theaters, museums, and international conferences, Zurich's cultural life is of the highest caliber and variety, making it the ideal location for a worldwide education. Finally, everyone feels at home in the city because it has nearly 100 ethnicities from around the world.