Bachelor of Arts - International Hospitality Management
3 years

Duration
39,800 CHF/year

Price
Rolling admission

Start
Rolling admission

Deadline
Bachelor

Degree
Campus

Format
Multiple Locations / Switzerland

Location
Program description
This degree program combines classic hospitality training with cutting-edge management theory and practice, setting you apart from the competition. Graduating with a focus on events or design will give you an edge in the competitive hospitality business.
Graduate with a:
Bachelor (in chosen specialization) from Swiss Hotel Management School
Bachelor of Arts (Honours) (in chosen specialization) from the University of Derby
Program structure
1 tear (Caux Campus)
Semester 1
Beverage Studies
Introduction to Hospitality and Events
Introduction to Service and Kitchen Theory
Service and Kitchen Practice
Food and Beverage Cost Control
Hospitality Design I
Accounting I
Business and Academic Communications I
Art of Employability I
Language I (French or German)
Worldwide internship (4-6 months)
2 year (Caux Campus)
Semester 2
Yield and Revenue Optimization
Marketing
Hospitality Design II
Housekeeping Management
Accounting II
Rooms Division Management
Event Concept Design
Business and Academic Communications II
Art of Employability II
Language II (French or German)
Worldwide internship (4-6 months)
3 year (Leysin Campus)
During semesters 3 and 4, you will be able to focus on your specialization and finalize your studies with an integrated business, or design project of 6 weeks.
Semester 3
Data Driven Decision Making
Human Resources and Leadership
Marketing and Branding Management
Accounting III
Project Management
Research and Reporting
Chosen specialization (see below)
Semester 4
Contemporary Trends
Strategic Management
Digital Marketing
International Resort & Spa Management
Chosen specialization (see below)
Independent Study (6 weeks) - Digital portfolio project
Project presentation – (hotel business plan, company event or hotel design)
Digital CV – banquet, digital marketing projects, etc
Reflective iBook – final chapter of critical reflection
Specializations
Hospitality Management
AI and Digital Innovation
MICE and Logistics
Hospitality Economics
Ethics, Sustainability, and Business Culture
Food and Beverage Development
People and Intercultural Strategies
Events Management
MICE and Logistics
Hospitality Economics
Event Experience Creation
Event Experience Management
Sustainable Events Management
Entrepreneurship in Hospitality
Design Management
Digital Design and Visual Technology
Hospitality Design III
Food and Beverage Outlet Design
AutoCAD
Innovation in Design and Technology
Retail Management of Luxury Brands
Price
1 year
1 semester
Tuition - 27,200 CHF
Accommodation - 5,800 CHF
Meals - 2,500 CHF
Extra expenses - 4,300 CHF
TOTAL FOR THE SEMESTER - 39,800 CHF
2 year
2 semester
Tuition - 26,600 CHF
Accommodation - 5,800 CHF
Meals - 2,500 CHF
Extra expenses - 3,600 CHF
TOTAL FOR THE SEMESTER - 38,500 CHF
3 year
3 semester
Tuition - 26,600 CHF
Accommodation - 5,800 CHF
Meals - 2,500 CHF
Extra expenses - 3,200 CHF
TOTAL FOR THE SEMESTER - 38,100 CHF
4 semester
Tuition - 27,300 CHF
Accommodation - 5,800 CHF
Meals - 2,500 CHF
Extra expenses - 4,000 CHF
TOTAL FOR THE SEMESTER - 39,600 CHF
TOTAL CHF - 156,000 CHF
A security deposit of CHF 1'500 is required from all applicants. The monthly health insurance premiums during internships (CHF 140 per month) as well as any damage/loss of school property by students will be deducted from the security deposit.
Please note that accommodation is mandatory for semesters 1 & 2. During semester breaks accommodation is available at an additional cost of CHF 400 per week and may be reserved through the front desk team.
Requirements for applicants
Completed secondary school education (IB Diploma, IBCP Diploma**, Maturité, Abitur, French Bac, 2 A-levels, high school diploma or equivalent). Direct entry options or credit transfer options may be available for IBCP, IBDP and BTEC Candidates.
Recommended minimum age of 17 years old
English language proficiency of IELTS academic module 5.5 or TOEFL iBT 55 or equivalent. If you don't have the required language level, you can improve your language and study skills with our English Foundation Program. Please note that if you require a visa, Swiss authorities need to be provided with a valid TOEFL or IELTS score (not older than one year).
ADVANCE LEARNING PROGRAM
Taking university-level coursework requires that you meet the demands of lectures, seminars, and assignments. If English is not your first language, you are required to complete a short language assessment during the induction period. If you do not meet the minimum level for your academic program, you will be required to participate in the Advance Learning Program which runs in parallel to your regular studies and supports your academic progression. Students who benefit from this program will not be charged an additional fee.
About the university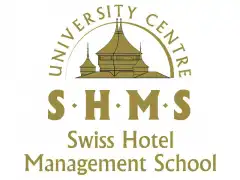 We are the second-best hospitality school in Switzerland and the third-best in the world, fusing the finest of Switzerland's long history of hospitality with cutting-edge teaching methods. We firmly believe in the value of experiential learning. For this reason, we provide real-world, hands-on teaching in all areas of our curriculum.
By hosting events for actual consumers, managing the numerous restaurants or spa facilities on campus, or creating interior design proposals suitable for implementation in real-world settings, we can help our students develop their abilities.
Some of the best players in the world can enter through our exclusive alliances and internship possibilities. Gain priceless real-world experience, establish connections with key stakeholders, and pick the brains of industry leaders - both in the classroom and at work. The curriculum helps your employability and professional growth and is informed by the industry.