Master of Science - International Hospitality Management
1 year

Duration
46,400 CHF

Price
Rolling admission

Start
Rolling admission

Deadline
Master

Degree
Campus

Format
Leysin / Switzerland

Location
Program description
Learn more about the hotel industry while developing highly employable skills in a variety of specialty areas, such as hospitality management, digital value creation, and design management.
In this one-year course, students will:
Study specializations offered in hospitality management, digital value creation, or design management
Boost their career with unrivalled knowledge and highly marketable skills
Program structure
SEMESTER 1
Evidence-Based Learning
Project Management
Developing Skills for Business Leadership
Content and Social Media Strategies
Sustainable Value Creation
Strategic Experience Design and Operations Management
Understanding the Modern Consumer
Data-Driven Analytics and Decision-Making Strategies
Innovative Technology-Driven Value Creation
Strategic AI and AR Integration
SEMESTER 2
Integrated business project or dissertation off-campus with tutor support.
Price
Tuition fees
Tuition - 34,200 CHF
Accommodation - 5,800 CHF
Food - 2,500 CHF
Additional charges - 3,900 CHF
TOTAL - 46,400 CHF
Requirements for applicants
Postgraduate diploma from Swiss Hotel Management School, or
Recognized bachelor's degree (minimum 2.2), with honors in Hospitality/Events Management, or five

years of work experience at managerial/supervisory level in the industry, plus admission interview

English language proficiency of TOEFL iBT 67-74 or IELTS academic module 6.0 or equivalent. If you don't have the required language level, you can improve your language and study skills with our English Foundation Program. Please note that if you require a visa, Swiss authorities need to be provided with a valid TOEFL or IELTS score (not older than one year).
ADVANCE LEARNING PROGRAM
Taking university-level coursework requires that you meet the demands of lectures, seminars, and assignments. If English is not your first language, you are required to complete a short language assessment during the induction period. If you do not meet the minimum level for your academic program, you will be required to participate in the Advance Learning Program which runs in parallel to your regular studies and supports your academic progression. Students who benefit from this program will not be charged an additional fee.
About the university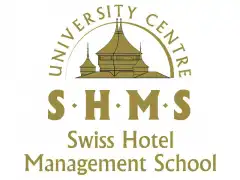 We are the second-best hospitality school in Switzerland and the third-best in the world, fusing the finest of Switzerland's long history of hospitality with cutting-edge teaching methods. We firmly believe in the value of experiential learning. For this reason, we provide real-world, hands-on teaching in all areas of our curriculum.
By hosting events for actual consumers, managing the numerous restaurants or spa facilities on campus, or creating interior design proposals suitable for implementation in real-world settings, we can help our students develop their abilities.
Some of the best players in the world can enter through our exclusive alliances and internship possibilities. Gain priceless real-world experience, establish connections with key stakeholders, and pick the brains of industry leaders - both in the classroom and at work. The curriculum helps your employability and professional growth and is informed by the industry.