MBA - Master of Business Administration (Foundation)
1 year

Duration
7,750 USD

Price
Rolling admission

Start
Rolling admission

Deadline
MBA

Degree
Mixed

Format
Vancouver / Canada

Location
School
Program description
We recognize that some prospective MBA students may lack the necessary professional or academic background. The three required MBA Foundation courses are electives. To move on to the MBA proper, students need to have a cumulative GPA (GPA) of at least 3.0 in the MBA Foundation course.
Successful completion of the MBA Foundations course is a prerequisite for enrollment in the MBA proper.
UCW's MBA Foundation is the first program of its kind to make extensive use of OER (Open Educational Resources). There are no textbook or resource fees for any courses in this program.
Program structure
Course structure:
Introducing Business and Business Writing
Quantitative Reasoning and Analysis
Business Economics
Price
Tuition fees (on campus):
2023 year
2024 year
Tuition deposit for international students: 7,900 USD
Tuition fees (online):
2023 year
Tuition deposit for international students: 3,000 USD
Requirements for applicants
Admission requirements
IELTS of at least 6.5 (minimum 6.0 in writing band) or equivalent (TOEFL, PTE, Duolingo etc.)
A cumulative GPA of 2.33 or better in a Bachelor degree from a recognized post-secondary institution
One of the following:
A suitable score on a Graduate Management Admission Test (GMAT) or the Graduate Record Examinations (GRE) that has been written in the last five years.
A relevant Canadian professional designation or equivalent international designation (e.g. CPA, CA, CGA, CMA, CHRP or P.Eng).
A minimum of three (3) years documented professional or management experience with evidence of career progression and relevant education and/or training.
About the university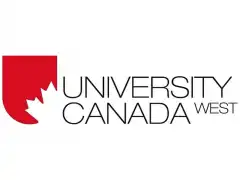 UCW is a cutting-edge university in Canada that focuses on teaching and is centered on business and technology. It offers local and foreign students applied undergraduate and graduate degrees. The university is a vibrant, expanding organization distinguished by its strong ties to the business world and dedication to top-notch student services.
Goals
to serve as an example of a modern Canadian university.
must be creative, accessible, and current.
to provide career-focused courses that will prepare graduates for leadership roles.
to provide students the best possible service and assistance, whether they are studying with us on campus or online.
to provide flexibility in order to provide access to education for individuals wishing to advance both academically and professionally.
to provide a varied and demanding learning environment that emphasizes the application of information in the real world and the development of skills for leadership, scholarship, and responsible citizenship.