Bachelor of Science in Nursing - Northern Collaborative Baccalaureate Nursing
4 years

Duration
22,460 CAD/year

Price
Sep

Start
rolling admission

Deadline
Bachelor

Degree
Campus

Format
Canada

Location
Program description
The nursing career is both demanding and satisfying. Acute care nursing, rural nursing, community health, and First Nations health will all be covered in depth, giving graduates a solid foundation from which to adapt to the ever-evolving healthcare and healthcare delivery landscape.
UNBC, the College of New Caledonia (CNC), and Coast Mountain College (CMTN) all work together to provide the Northern Collaborative Baccalaureate Nursing Program (NCBNP) to students in the region. UNBC confers a Bachelor of Science in Nursing (BScN) degree upon successful completion of the unified curriculum. Graduates are qualified to apply for registration with the British Columbia College of Nurses and Midwives (BCCNM) and take the National Council Licensure Examination for Registered Nurses (NCLEX-RN).
The NCBNP teaches students through hands-on experience. Classroom time is supplemented by fieldwork, laboratory work, and clinical rotations to help students apply what they've learned in theory to real-world scenarios. Expert professionals will share their knowledge with students.
Program structure
300 Level
Fundamentals of Nursing
Health Assessment
Pathophysiological Concepts
Pharmacology
Ethics and Law for Nursing Practice
Concepts for Evidence-Informed Nursing
Introduction to Nursing Practice
Medical and Surgical Nursing Practice 1
400 Level
Nursing Leadership for Quality Care
Professional Practice: Mental Health and Addictions Nursing
Professional Practice: Community Health Nursing
Professional Practice: Perinatal Health and Care of the Childbearing Family
Medical and Surgical Nursing Practice 2
At least one of the following areas of clinical focus:
Community Health Nursing
Rural Health and Nursing
Indigenous Health and Nursing
Mental Health and Addictions Nursing
Acute Care Nursing
Pediatric Nursing
Specialty Focus in Nursing
Price
Tuition* 22,460 CAD
Student Fees* 1,690 CAD
Books* 1,600 CAD
*Tuition, fees and books are subject to change and vary among programs.
Requirements for applicants
Applicants must meet the following criteria:
UNBC admission requirements with a minimum 70% average, and
completion of the equivalent BC secondary school courses with a minimum 70% in each course:

one of Foundations of Mathematics 11, Pre-calculus 11, or Principles of Math 11
Chemistry 11
one of English Studies 12, English 12 or English First Peoples 12;

completion of the equivalent of Anatomy and Physiology 12 or Biology 12 with a minimum 73% within five years prior to the semester of admission to the NCBNP
Applicants whose first language is not English, regardless of citizenship or country of origin, must submit evidence of English language proficiency prior to admission. For the NCBNP, the following are required for admission:
fulfillment of the BC Secondary School English 12 requirements (70%), or equivalent, and;
either an IELTS (International English Language Testing System) Academic, or a CELBAN (Canadian English Language Assessment for Nurses) with current, valid results and scores as set by the British Columbia College of Nurses and Midwives (BCCNM) for the year of admission
About the university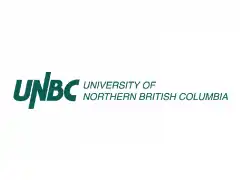 One of Canada's top universities, UNBC is situated in the breathtaking scenery of northern British Columbia.
Excellent undergraduate and graduate learning opportunities are offered by UNBC in the areas of cultures, economics, health, sciences, and the environment. We share the exhilaration of new knowledge with our students and the results of our teaching and research with the world as one of British Columbia's research-intensive institutions. UNBC is a welcome place with a warm, inclusive, and supportive learning environment in addition to cultivating and celebrating academic excellence.
The University of the North by and for the North is UNBC. Our students, alumni, teachers, staff, and the communities we serve all feel a strong sense of ownership, purpose, and adventure as a result of our goal. We are also Canada's Green UniversityTM, paving the road for everyone's future to be more sustainable.
Vision
To affect people's lives and communities in the North and around the world while being Canada's top destination university in terms of personal character.
Mission
To have an impact on the world today and inspire future leaders.
UNBC's Academic Structure
Faculty of Environment
Faculty of Business and Economics
Faculty of Human and Health Sciences
Faculty of Indigenous Studies, Social Sciences and Humanities
Faculty of Science and Engineering
Division of Medical Sciences
Read more about University of Northern British Columbia, Canada