Bachelor - Entrepreneurship and Small Business
4 years

Duration
9,800 EUR/year

Price
Rolling admission

Start
Rolling admission

Deadline
Bachelor

Degree
Campus

Format
Netherlands

Location
Program description
Students who pick the BBA Entrepreneurial Business Administration programme and the specialism in Entrepreneurship & Small Business are frequently interested in beginning their own businesses at the end of their studies. It is a demanding programme that is jam-packed with business and entrepreneurship tasks.
The Entrepreneurship programme is designed for students who know they want to start and run their own firms and desire the support and tools that a Bachelor of Entrepreneurship and SME Management degree can provide. Students must have an international perspective and be fluent in English. Students will be ambitious, optimistic, and have excellent general communication abilities. They will be creative, artistic, and conceptual thinkers with strong social networks.
The EBA pathway will help future entrepreneurs to more easily adjust to changing environments by utilising their learning skills, competencies, and knowledge, hence minimising firm failure. In the event that a company fails, trained entrepreneurs are more likely to ensure its survival than individuals who have not been specifically schooled in the field of entrepreneurship.
Program structure
The Entrepreneurship Bachelor programme is composed into three sections:
The Bachelor Programme Entrepreneurial Business Administration is aimed at highly motivated business students looking for a BBA that delivers a combination of academic difficulties and application within an intense international setting in which they learn to establish their own business.
Students understand that a wide BBA also gives them with a solid foundation from which to begin their jobs or extend their academic pursuits, and is divided into three phases. The EBA programme is organised on a module / block framework that maintains a balance of fundamental business subject modules, specialty subject modules, and practical experience modules. Personal Development Plan, Tutoring, and Foreign Languages are the common threads of skill and competency learning throughout the curriculum.
Phase 1 - (Theory)
Phase 1 is a typical freshman year that focuses on textbook theory, which is essential for all relevant management courses. Students study in mixed-discipline classrooms (all specialisations together), but are expected to demonstrate their chosen Specialisation field in their essays/papers/project work.
Phase 2 - (From Theory to Planning)
Phase 2 is a different course of modules pertaining to the chosen field as well as more broad modules. The focus of year 3 is planning, and several modules will be studied through cases and planning, such as a Marketing Plan for the module Marketing. The year also includes the completion of a Business Plan and other particular Entrepreneurship Modules.
Phase 3 - (Towards Strategy and Practice)
The "Final Year" modules, in which students study the strategic modules of management, complete their specific Work Preparation Module, and finish the year with their research assignment, the graduation dissertation. Students can also evaluate the strength of their Business Plan in Business Start-ups and Business Plan Execution, as well as initiate a full business start-up in their Work Placement module.
Price
Tuition Fee
Annual: 9,800 EUR
Requirements for applicants
Entry Requirements - Bachelor Programmes
High School Diploma or final certificate, equivalent to the Netherlands HAVO or MBO level-4 diploma / UK AS & A-Level or BTEC. Please contact the Admissions Office to receive High School diploma comparisons. Advanced Placement / Credit Transfer Possible - please see Credit Transfer & Accreditation of Prior Learning at WUASfor more information.
English Language Requirements
IELTS 6 or TOEFL equivalent. Click here for an overview of the equivalent scores.
TOEFL Code of Wittenborg is 4889.
About the university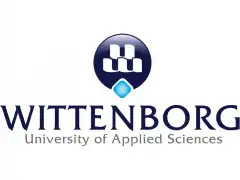 Wittenborg University of Applied Sciences in Apeldoorn is a young, innovative, and fully approved business school. Wittenborg University was founded in 1987. With over a thousand students and faculty members from over a hundred different countries, this private university of applied sciences and business school in the Netherlands boasts the distinction of being the most cosmopolitan in the country. The Amsterdam campus is an active part of the institution and features a curriculum that emphasizes entrepreneurship.
Wittenborg's Mission & Vision
The long-term goal of Wittenborg University is to be recognized globally as a leading university of applied sciences known for its international, innovative approach to teaching, research, and service to the (business) community. According to Wittenborg, "Better Yourself, Better Our World" should be everyone's guiding principle.
By providing an environment where internationalization, diversity, and ethics provide the foundation for effective applied, research-informed, global learning, Wittenborg's mission is to make a positive social impact in Apeldoorn and the surrounding region.
WUAS Locations
Wittenborg University of Applied Sciences is based in Apeldoorn and Amsterdam.
Wittenborg has over 1200 students from over 100 nationalities in Apeldoorn, and because of its international character, it takes pride in offering all its students quality student housing in its own campus accommodation in the town center and in own-managed student apartments close to the university.
Business, tourism, and culture surround the Amsterdam Campus. The 100+ Wittenborg business and entrepreneurship students commonly live in Amsterdam and combine their studies with business start-ups. The study is in a modern business building near Schiphol Airport and public transportation.
Read more about Wittenborg University of Applied Sciences, Netherlands