Bachelor - Hotel and Hospitality Services Management
4 years

Duration
9,800 EUR/year

Price
Rolling admission

Start
Rolling admission

Deadline
Bachelor

Degree
Campus

Format
Netherlands

Location
Program description
All students in the BBA Hospitality Business Administration programme at Wittenborg University of Applied Sciences complete a set of broad business modules to supplement their chosen specialisations.
This module programme leads to a management career in the fascinating field of hotel management or tourism. Business travel and revived interest in domestic and international tourism are driving up demand for hospitality managers in hotels, event spaces, and food service businesses. The Hotel & Hospitality Services Management specialisation will teach students the management skills needed to oversee the day-to-day operations of resorts, gaming venues, and banquet facilities, as well as the management of specialty event-planning departments in schools, healthcare organisations, and businesses.
Program structure
The HBA in Hotel & Hospitality Services Management will provide you with the information and skills needed to effectively manage events in a number of sectors through a combination of academic and practical modules.
The syllabus is based on the premise that event managers have a variety of creative and technical tasks that change with each project, as well as the fact that they are in charge of research, planning, and overseeing execution, frequently in minute detail.
Depending on your academic achievement and motivation, the HBA in Hotel & Hospitality Services Management will take three or four years to complete. The mandatory work placement module provides you with an excellent opportunity to obtain first-hand experience in the industry, which will enhance your employment prospects after graduation.
The following are core modules:
Principles of Event Management in International Hospitality Business
Operations of Food and Beverage
The Environment and Hospitality Design
Consumer Hospitality Experience
Hospitality Law and Human Resources
Hospitality and tourism industry strategic management
Recent Developments in the International Service Industry
Price
Tuition Fee
Annual: 9,800 EUR
Requirements for applicants
Entry Requirements - Bachelor Programmes
High School Diploma or final certificate, equivalent to the Netherlands HAVO or MBO level-4 diploma / UK AS & A-Level or BTEC. Please contact the Admissions Office to receive High School diploma comparisons. Advanced Placement / Credit Transfer Possible - please see Credit Transfer & Accreditation of Prior Learning at WUASfor more information.
English Language Requirements
IELTS 6 or TOEFL equivalent. Click here for an overview of the equivalent scores.
TOEFL Code of Wittenborg is 4889.
About the university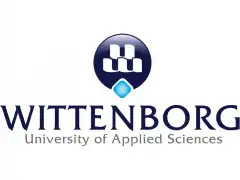 Wittenborg University of Applied Sciences in Apeldoorn is a young, innovative, and fully approved business school. Wittenborg University was founded in 1987. With over a thousand students and faculty members from over a hundred different countries, this private university of applied sciences and business school in the Netherlands boasts the distinction of being the most cosmopolitan in the country. The Amsterdam campus is an active part of the institution and features a curriculum that emphasizes entrepreneurship.
Wittenborg's Mission & Vision
The long-term goal of Wittenborg University is to be recognized globally as a leading university of applied sciences known for its international, innovative approach to teaching, research, and service to the (business) community. According to Wittenborg, "Better Yourself, Better Our World" should be everyone's guiding principle.
By providing an environment where internationalization, diversity, and ethics provide the foundation for effective applied, research-informed, global learning, Wittenborg's mission is to make a positive social impact in Apeldoorn and the surrounding region.
WUAS Locations
Wittenborg University of Applied Sciences is based in Apeldoorn and Amsterdam.
Wittenborg has over 1200 students from over 100 nationalities in Apeldoorn, and because of its international character, it takes pride in offering all its students quality student housing in its own campus accommodation in the town center and in own-managed student apartments close to the university.
Business, tourism, and culture surround the Amsterdam Campus. The 100+ Wittenborg business and entrepreneurship students commonly live in Amsterdam and combine their studies with business start-ups. The study is in a modern business building near Schiphol Airport and public transportation.
Read more about Wittenborg University of Applied Sciences, Netherlands