Bachelor - Sport Business Management
4 years

Duration
9,800 EUR/year

Price
Rolling admission

Start
Rolling admission

Deadline
Bachelor

Degree
Campus

Format
Netherlands

Location
Program description
Our BBA speciality in Sport Business Management, which is part of the Hospitality Business Administration (HBA) programme, is designed for students who are interested in sport and want to learn management and leadership skills in this expanding and fascinating business.
Your research will concentrate on business concepts in the sphere of sport, an area that is rising in importance and impact on a national and global scale. The sports industry employs hundreds of thousands of people worldwide, with graduate job possibilities available in a variety of sports-related enterprises and organisations.
Combining practical experience and academic research will provide you with a comprehensive understanding of the international and commercial sides of the sport business industry. Employers have told us that they want our students to have business management and leadership skills.
Program structure
In year one, you will be in charge of organising the promotion and execution of a sporting event. This will help you to improve your commercial awareness and business skills.
Phase 1 Specific Sport Business Management Modules
Sports Business Management Overview
Who Controls Sport?
Sports Management Finance
Sports Client
The International Sports Industry and Media
Graduate Skills and Research Methods Overview
Your second year is divided into two halves. The first half is spent studying about the function of sports business management and preparing for your placement, while the second half is spent working in a sports business organisation.
Phase 2 Specific Sports Business Management Modules
Understanding and Managing People in the Sports Industry
Sport Politics and Policy
Sports Business Management Reflective Practice
Personal and Professional Development in Sports Business Management Placement
Management in Sports Business Organizations
Your final year of study will focus on the strategic implications of sports business management, including marketing and strategy research. Based on your placement experience, you will have the chance to undertake research on a topic of your choice.
Phase 3 Specific Sports Business Management Modules
Sports Business Marketing
Strategic Transformation in Sports Business Management
Sports Law and Regulation
The dissertation
Among the options are:
Event Planning
Sports and Recreational Issues
Policy and Practice for Community Sport Development
Business Morale: Employees and Management
Recreational Tourism
Sport, Values, and Ideology: An Olympic Case Study
Price
Tuition Fee
Annual: 9,800 EUR
Requirements for applicants
Entry Requirements - Bachelor Programmes
High School Diploma or final certificate, equivalent to the Netherlands HAVO or MBO level-4 diploma / UK AS & A-Level or BTEC. Please contact the Admissions Office to receive High School diploma comparisons. Advanced Placement / Credit Transfer Possible - please see Credit Transfer & Accreditation of Prior Learning at WUASfor more information.
English Language Requirements
IELTS 6 or TOEFL equivalent. Click here for an overview of the equivalent scores.
TOEFL Code of Wittenborg is 4889.
About the university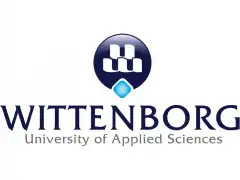 Wittenborg University of Applied Sciences in Apeldoorn is a young, innovative, and fully approved business school. Wittenborg University was founded in 1987. With over a thousand students and faculty members from over a hundred different countries, this private university of applied sciences and business school in the Netherlands boasts the distinction of being the most cosmopolitan in the country. The Amsterdam campus is an active part of the institution and features a curriculum that emphasizes entrepreneurship.
Wittenborg's Mission & Vision
The long-term goal of Wittenborg University is to be recognized globally as a leading university of applied sciences known for its international, innovative approach to teaching, research, and service to the (business) community. According to Wittenborg, "Better Yourself, Better Our World" should be everyone's guiding principle.
By providing an environment where internationalization, diversity, and ethics provide the foundation for effective applied, research-informed, global learning, Wittenborg's mission is to make a positive social impact in Apeldoorn and the surrounding region.
WUAS Locations
Wittenborg University of Applied Sciences is based in Apeldoorn and Amsterdam.
Wittenborg has over 1200 students from over 100 nationalities in Apeldoorn, and because of its international character, it takes pride in offering all its students quality student housing in its own campus accommodation in the town center and in own-managed student apartments close to the university.
Business, tourism, and culture surround the Amsterdam Campus. The 100+ Wittenborg business and entrepreneurship students commonly live in Amsterdam and combine their studies with business start-ups. The study is in a modern business building near Schiphol Airport and public transportation.
Read more about Wittenborg University of Applied Sciences, Netherlands