Bachelor of Arts - Logistics Management
4 years

Duration
6,500 USD/year

Price
Sep 2023

Start
Aug 2023

Deadline
Bachelor

Degree
Campus

Format
Izmir / Turkey

Location
School
Program description
This department seeks to educate students for careers in business by allowing them to acquire optimal analytical thinking and problem-solving skills, which are transferable to both national and international companies. The logistics process includes not only internal operations (such as supply, internal transportation, and stock management), but also the function of middlemen and supporting companies in international trade. Being globally competitive is dependent on good product, material, and capital management, as well as the integration of services and information flow inside the organisation. Customer satisfaction has also become an important aspect in today's business sector. Logistics' purpose is to deliver the correct goods, at the right time, at the right place, in the right amount, and at the right price, in exceptional and flawless shape. This necessitates specialised logistic management knowledge as well as a staff pool of highly experienced and skilled logistic managers. This department's primary goal is to prepare students to be qualified candidates for managerial positions. Students will also learn to speak more than one foreign language. Furthermore, they will be able to complete a portion of their studies at a European university through the EU Life Long Learning and Erasmus Student Exchange Programs. Internships are also recommended for students to obtain experience in the business world.
Graduates of this department work in logistics, purchasing, and import-export departments of national and international companies, cargo and transportation companies, modern logistic centres, airports and ports, marinas, charter businesses, cruise lines, and a variety of Ministry departments including Transport, Maritime Affairs, Communications, and Tourism. Students gain from entrepreneurship training as well, and will be able to start their own firms in the future.
Program structure
All students receive the knowledge required to equip them for a successful profession. Students are taught the principles of logistics, supply chain management, marketing, logistic planning, product storage, risk management in transportation and insurance, quality management, and non-profit logistic management in addition to basic courses in economics, business administration, information technology, and law.
Price
Tuition fee: 6,500 USD/year
Application fee: 50 USD one-time
Requirements for applicants
High school/secondary education (or higher)
The entry qualification documents are accepted in the following languages: English/Turkish.
Often you can get a suitable transcript from your school. If this is not the case, you will need official translations along with verified copies of the original.
You must take the original entry qualification documents along with you when you finally go to the university.
Quota for the department is 2 ppl and is applicable for all the applications around the world
Language requirements:
TOEFL IBT 78
CAE Grade B or above
Yasar University FLAT exam 65%
Other requirements:
At least 1 reference(s) must be provided.
A motivation letter must be added to your application.
About the university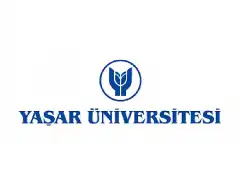 Selçuk Yaşar Sports and Education Foundation launched Yaşar University in Izmir in 2001 to promote culture, art, and design and provide education, research, and services to the local and worldwide society.
Yaşar University offers 2 graduate schools, 9 faculties, 1 school of applied science, 2 vocational schools, and a school of foreign languages to create the difference pupils require and grow persons with academic and professional knowledge, social responsibility, and arts awareness. Yaşar University offers 10 doctorate, 23 master, 32 undergraduate, and 13 associate degree programmes.
Yaşar University was recognised by the Commission on English Language Accreditation (CEA) for the first time in 2011 and again for 10 years in 2016. It continues to deliver high-quality English language instruction to students learning English as a second language. Students can also take international-standard German, French, Italian, Spanish, Russian, Portuguese, Chinese, Japanese, and Greek language classes.
The European Commission has awarded Yaşar University the Erasmus Success Story twice in a decade for its collaboration and exchange agreements with over 600 universities from 65 countries. 258 students from 58 countries attend Yaşar University.
Yaşar University has 9484 students, 414 academic staff, and 323 administrative employees, and it focuses on providing high-quality education to students who want to maximise their university experience.