Advanced Diploma - Water Quality
1 year

Duration
20,875 CAD

Price
Rolling admission

Start
Rolling admission

Deadline
Diploma

Degree
Campus

Format
St. John's / Canada

Location
Program description
This is Atlantic Canada's only post-graduate programme devoted to the study of water and wastewater. It includes a mix of theory and practical applications delivered through lectures, discussion seminars, case studies, laboratory work, field visits, and projects. You will receive extensive instruction in the technical elements of water and wastewater treatment. An overview of socioeconomic and environmental variables, legislative policies, and regulations, as well as the need of protecting and managing water resources, will be provided.
After finishing the programme, you will be confident in your ability to treat, maintain, and use our resources in a safe and sustainable manner.
Program structure
Term 1
Water and Wastewater Microbiological
Water Chemistry
Aquatic Systems
Geographic Information Systems
Statistics - Water Quality
Technical Project
Term 2
Environmental Policy - Water Quality
Chemical and Analytical Methods
Introduction to Water and Wastewater Treatment
Remote Sensing
Technical Project
Small Vessel Operator Proficiency
Practical Boat Handling Skills
Small Non-Pleasure Domestic Vessel Basic Safety - SDV-BS
Term 3
Work Term - Advanced Diploma in Water Quality
Price
TERM 1 - 9,192 CAD
TERM 2 - 9,192 CAD
WORK TERM - 2,490 CAD
Total: 20,875 CAD
Please note - The fees and charges indicated herein are as of the date of printing. The Marine Institute reserves the right to make changes to regulations, fees and charges listed above.
Requirements for applicants
Candidates for admission to the Advanced Diploma in Water Quality must be:
graduates of an appropriate diploma of technology (three (3) years duration), or
a bachelor degree, or
a combination of work experience and formal education acceptable to the Admissions Committee, and have completed introductory courses in biology and chemistry.
About the university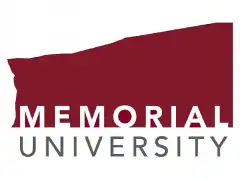 Memorial University has a unique responsibility to the people of Newfoundland and Labrador as the only university in the province. Memorial University was founded as a tribute to the Newfoundlanders who gave their lives in military duty during globe War I and later conflicts. We take inspiration from their efforts to create a better future for our province, our country, and the globe.
Over 115 different nations are represented among Memorial University's 19000+ students. Programs range from the traditional to the cutting edge, and can be found at any of Memorial's five locations or online. Memorial University's worldwide network of nearly 100,000 successful alums enhances the institution's capacity and reputation for leadership in research, teaching, and public engagement. Learn more about Memorial University in this quick read.
Vision, Mission
Vision — Memorial University will rise to prominence as one of Canada's and the world's top public institutions of higher learning, and it will honor its commitment to serving the people of Newfoundland and Labrador.
Mission — When it comes to education, research, scholarship, creative activity, service, and public engagement, Memorial University is committed to being at the forefront of innovation and excellence. International students and scholars are welcomed and supported at Memorial, and the institution's contributions of knowledge and experience are valued on all levels of society.
Campuses
More than 19,400 students and 3,800 teachers and staff from more than 115 countries study, teach, conduct research, create, and participate in activities at our campuses and other locations. You can attend classes at one of Memorial University's several campuses in Newfoundland and Labrador or anywhere in the world; we also offer 475 courses online.
St. John's campus
Grenfell Campus
Marine Institute
Harlow Campus
Signal Hill Campus
Labrador Campus
Read more about Memorial University, Newfoundland and Labrador, Canada