Master of Engineering - Civil Engineering
2 years

Duration
9,666 CAD

Price
Rolling admission

Start
Rolling admission

Deadline
Master

Degree
Campus

Format
St. John's / Canada

Location
Program description
The Faculty of Engineering and Applied Science offers graduate diplomas in civil, communications, computer, electrical, energy systems, mechanical, ocean and naval architecture, oil and gas, process, and safety and risk engineering. Faculty knowledge spans a wide range of disciplines and backgrounds; many faculty members have extensive industrial experience and supplement their teaching and research programmes with consulting services.
The graduate programmes offered by the Faculty of Engineering and Applied Science have expanded dramatically in recent years, both in terms of student strength and course and programme variety. Our faculty members are increasingly involved in important research initiatives funded by NSERC, AIF, CRC, and CFI, giving students rare opportunities to collaborate alongside distinguished project investigators. Graduate students have access to all research facilities and resources, and research funding is divided across fields. The faculty encourages students to construct distinctive and difficult personalised curricula by combining two or more standard subjects.
The MEng programme consists of courses as well as a thesis that can be completed in two years of full-time study.
Program structure
Ocean Engineering Structures
Ocean Engineering Hydrodynamics
Advanced Petroleum Production Engineering
Phase Behaviour of Petroleum Reservoir Fluids
Advanced Reservoir Engineering
Safety and Risk Engineering
Advanced Drilling Engineering
Advanced Safety, Risk and Reliability Modeling
Experimental Methods
Advanced Reactor Analysis and Bioreactors
Advanced Separation Processes
Abnormal Situation Management and On-line Monitoring
Material Degradation in Process Facilities
Probabilistic Methods in Engineering
Engineering Analysis
Modeling and Simulation of Dynamic Systems
Finite Element Analysis with Engineering Applications
Structural Dynamics and Vibrations
Similitude, Modelling and Experimental Data Analysis
Solid and Structural Mechanics
Fatigue, Fracture and Corrosion
Environmental Risk Assessment
Environmental Systems Engineering
Soil Properties and Behaviour
Antenna Theory
Digital Signal Processing
Advanced Control Systems
Continuous and Discrete-Event Systems
Advanced Power Electronics
Energy Economics and Policy
Fundamentals of Energy Systems
Energy and the Environment
Electrical Power Systems
Instrumentation and Control of Energy Systems
Advanced Power Systems
High-Performance Computer Architecture
Advanced Digital Systems
Advanced Computing Concepts for Engineering
Information Theory and Coding
Software Design and Specification
Advanced Data Networks
MESE Project Course
Continuation of MESE Project Course
Fundamentals of Fluid Dynamics
Advanced Transport Phenomena
Advanced Thermodynamics
Advanced Robotics
Computational Fluid Dynamics
Price
OTHER FEES (REQUIRED) amounts listed are for two semesters
Student Services Fee — 100 CAD
Students' Union — 140 CAD
Recreation Fee — 138 CAD
Health Insurance — 523 CAD
Requirements for applicants
Bachelor's degree (minimum second class or 'B' standing) in an appropriate area of study
Applicants who did not complete a baccalaureate or post-graduate degree at a recognized university where English is the primary language of instruction must normally complete either the:
Test of English as a Foreign Language (TOEFL) and achieve a paper-based score of 580 (or higher), computer-based score of 237 (or higher), or internet-based score of 92-93 (or higher); or
International English Language Testing System (IELTS) and achieve a score of 7 (or higher).
About the university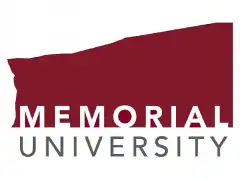 Memorial University has a unique responsibility to the people of Newfoundland and Labrador as the only university in the province. Memorial University was founded as a tribute to the Newfoundlanders who gave their lives in military duty during globe War I and later conflicts. We take inspiration from their efforts to create a better future for our province, our country, and the globe.
Over 115 different nations are represented among Memorial University's 19000+ students. Programs range from the traditional to the cutting edge, and can be found at any of Memorial's five locations or online. Memorial University's worldwide network of nearly 100,000 successful alums enhances the institution's capacity and reputation for leadership in research, teaching, and public engagement. Learn more about Memorial University in this quick read.
Vision, Mission
Vision — Memorial University will rise to prominence as one of Canada's and the world's top public institutions of higher learning, and it will honor its commitment to serving the people of Newfoundland and Labrador.
Mission — When it comes to education, research, scholarship, creative activity, service, and public engagement, Memorial University is committed to being at the forefront of innovation and excellence. International students and scholars are welcomed and supported at Memorial, and the institution's contributions of knowledge and experience are valued on all levels of society.
Campuses
More than 19,400 students and 3,800 teachers and staff from more than 115 countries study, teach, conduct research, create, and participate in activities at our campuses and other locations. You can attend classes at one of Memorial University's several campuses in Newfoundland and Labrador or anywhere in the world; we also offer 475 courses online.
St. John's campus
Grenfell Campus
Marine Institute
Harlow Campus
Signal Hill Campus
Labrador Campus
Read more about Memorial University, Newfoundland and Labrador, Canada