Master of Science - Computer Science
2 years

Duration
15,600 CAD

Price
Rolling admission

Start
Rolling admission

Deadline
Master

Degree
Campus

Format
St. John's / Canada

Location
Program description
Today, computers have an impact on almost every subject, whether practical, theoretical, or creative. The growing reliance on computer technology in our daily lives gives numerous opportunities for people interested in developing new applications and systems. Computer Science, or the science of computing, provides a solid and rigorous foundation for the development of such systems and applications. Simultaneously, computer science has a significant potential impact on interdisciplinary collaboration. Whether you want to fight global warming, discover the secrets of the human genome, build intelligent robots, bring history to life through mobile apps, prevent terrorism, understand human social phenomena, trade stocks, create digital art, improve health care, or invent future technologies, computing is essential.
Memorial's Department of Computer Science has expanded dramatically during the previous decade, both in terms of faculty and graduate student enrollment. Since 2003, women have made nearly half of our new faculty recruits, and our Master's and PhD programmes have doubled in size. We intend to become one of Canada's most innovative and vibrant computer science departments during the next decade. Memorial University provides a diverse range of computer science programmes, all of which are designed to be difficult and dedicated to the advancement of computer science.
There are three path possibilities for the MSc programme: a research-oriented thesis route, a work term route, and an all-course route. The work term choice is especially ideal for individuals who want to obtain industrial experience.
Program structure
Work Term
Special Topics in Computer Applications
Special Topics in Computer Science
Research Methods in Computer Science
Applied Algorithms
Computational Complexity
Concurrent Computing
Advanced Computer Architecture
Software Engineering
Numerical Methods
Data Mining Techniques and Methodologies
Database Technology and Applications
Fundamentals of Computer Graphics
Services Computing, Semantic Web and Cloud Computing
Bio-inspired Computing
Autonomous Robotics
Bioinformatics
3D Modelling and Rendering
Machine Learning
Security and Privacy
Digital Image Processing
Syntax and Semantics of Programming Languages
Compiling Methods
Formal Grammars, Automata and Languages
Advanced Operating Systems
Performance Evaluation of Computer Systems
Knowledge-Based Systems
Advanced Computational Geometry
Theory of Databases
Matrix Computations and Applications
Matrix Computations in Control
Nonlinear and Linear Optimization
Introduction to Data Visualization
Special Topics in Computer Science
Master's Project
Price
OTHER FEES (REQUIRED) amounts listed are for two semesters
Student Services Fee — 100 CAD
Students' Union — 140 CAD
Recreation Fee — 138 CAD
Health Insurance — 523 CAD
Requirements for applicants
Bachelor degree (major in Computer Science or Computer Engineering) with a minimum average of 75% overall (international applicants are strongly encouraged to submit a valid GRE score report)
Applicants who did not complete a baccalaureate or post-graduate degree at a recognized university where English is the primary language of instruction must normally complete either the:
Test of English as a Foreign Language (TOEFL) and achieve a paper-based score of 580 (or higher), computer-based score of 237 (or higher), or internet-based score of 92-93 (or higher); or
International English Language Testing System (IELTS) and achieve a score of 7 (or higher).
Please note that other equivalent tests acceptable to Memorial University's School of Graduate Studies will also be considered.
About the university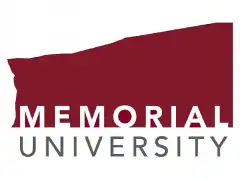 Memorial University has a unique responsibility to the people of Newfoundland and Labrador as the only university in the province. Memorial University was founded as a tribute to the Newfoundlanders who gave their lives in military duty during globe War I and later conflicts. We take inspiration from their efforts to create a better future for our province, our country, and the globe.
Over 115 different nations are represented among Memorial University's 19000+ students. Programs range from the traditional to the cutting edge, and can be found at any of Memorial's five locations or online. Memorial University's worldwide network of nearly 100,000 successful alums enhances the institution's capacity and reputation for leadership in research, teaching, and public engagement. Learn more about Memorial University in this quick read.
Vision, Mission
Vision — Memorial University will rise to prominence as one of Canada's and the world's top public institutions of higher learning, and it will honor its commitment to serving the people of Newfoundland and Labrador.
Mission — When it comes to education, research, scholarship, creative activity, service, and public engagement, Memorial University is committed to being at the forefront of innovation and excellence. International students and scholars are welcomed and supported at Memorial, and the institution's contributions of knowledge and experience are valued on all levels of society.
Campuses
More than 19,400 students and 3,800 teachers and staff from more than 115 countries study, teach, conduct research, create, and participate in activities at our campuses and other locations. You can attend classes at one of Memorial University's several campuses in Newfoundland and Labrador or anywhere in the world; we also offer 475 courses online.
St. John's campus
Grenfell Campus
Marine Institute
Harlow Campus
Signal Hill Campus
Labrador Campus
Read more about Memorial University, Newfoundland and Labrador, Canada