Master of Data Science
1 year

Duration
6,654 CAD

Price
Rolling admission

Start
Rolling admission

Deadline
Master

Degree
Campus

Format
St. John's / Canada

Location
Program description
Data science is one of the most in-demand occupations in the twenty-first century. With more and more people living their lives online, practically every individual leaves a data trail that is as valuable as gold in our digital age.
With the increased output of data comes an increased demand for specialists who can structure, analyse, and interpret it. Data scientists are in charge of this task.
Given the ongoing demand for data scientists and the anticipated accelerated expansion of this field over the next few decades, Memorial has created the Master of Data Science degree programme (MDSc). It is a one-year programme offered jointly by the Departments of Mathematics and Statistics and Computer Science that aims to provide students with the foundations of data science as well as practical techniques needed to effectively translate data into knowledge, communicate the findings, and aid in decision-making.
After successfully completing the MDSc programme, a graduate will be able to:
Gain a thorough grasp of data science methodologies and techniques such as predictive modelling, machine learning, artificial intelligence, data visualisation, and big data mining.
Develop the ability to use cutting-edge tools to explore, analyse, and visualise data sets of any scale.
Apply data science and analytical methodologies to a variety of data-rich challenges, think critically about data, and drive decision-making.
Program structure
Statistical inference for data science (propaedeutic)
Basics of Python and R (propaedeutic)
Linear algebra for regression analysis (propaedeutic)
Regression models
Statistical exploration of data
Practical machine learning
Deep learning and artificial intelligence
Programmatic data analysis using Python and R
Data science case study series (2 credit hours)
Capstone project (2 credit hours)
Price
OTHER FEES (REQUIRED) amounts listed are for two semesters
Student Services Fee — 100 CAD
Students' Union — 140 CAD
Recreation Fee — 138 CAD
Health Insurance — 523 CAD
Requirements for applicants
Bachelor's degree (minimum second class); applicants should have at least one college-level course or equivalent knowledge in each of the following areas: multivariate calculus, statistical inference, and computer programming (in a high-level programming language, such as R, Python, C, C++, Java, etc.)
Applicants who are admitted to the MDSc program shall complete three online non-credit propaedeutic courses, before the start of the first semester. Final enrolment to the MDSc program is subject to the completion of these propaedeutic courses.
Applicants who did not complete a baccalaureate or post-graduate degree at a recognized university where English is the primary language of instruction must normally complete either the:
Test of English as a Foreign Language (TOEFL) and achieve a paper-based score of 580 (or higher), computer-based score of 237 (or higher), or internet-based score of 92-93 (or higher); or
International English Language Testing System (IELTS) and achieve a score of 7 (or higher).
Information regarding the TOEFL is available from the Educational Testing Services at www.ets.org. IELTS information is available at www.ielts.org. Please note that other equivalent tests acceptable to Memorial University's School of Graduate Studies will also be considered.
About the university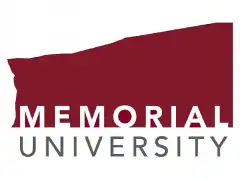 Memorial University has a unique responsibility to the people of Newfoundland and Labrador as the only university in the province. Memorial University was founded as a tribute to the Newfoundlanders who gave their lives in military duty during globe War I and later conflicts. We take inspiration from their efforts to create a better future for our province, our country, and the globe.
Over 115 different nations are represented among Memorial University's 19000+ students. Programs range from the traditional to the cutting edge, and can be found at any of Memorial's five locations or online. Memorial University's worldwide network of nearly 100,000 successful alums enhances the institution's capacity and reputation for leadership in research, teaching, and public engagement. Learn more about Memorial University in this quick read.
Vision, Mission
Vision — Memorial University will rise to prominence as one of Canada's and the world's top public institutions of higher learning, and it will honor its commitment to serving the people of Newfoundland and Labrador.
Mission — When it comes to education, research, scholarship, creative activity, service, and public engagement, Memorial University is committed to being at the forefront of innovation and excellence. International students and scholars are welcomed and supported at Memorial, and the institution's contributions of knowledge and experience are valued on all levels of society.
Campuses
More than 19,400 students and 3,800 teachers and staff from more than 115 countries study, teach, conduct research, create, and participate in activities at our campuses and other locations. You can attend classes at one of Memorial University's several campuses in Newfoundland and Labrador or anywhere in the world; we also offer 475 courses online.
St. John's campus
Grenfell Campus
Marine Institute
Harlow Campus
Signal Hill Campus
Labrador Campus
Read more about Memorial University, Newfoundland and Labrador, Canada