Master of Science - Earth Sciences
2 years

Duration
9,666 CAD

Price
Rolling admission

Start
Rolling admission

Deadline
Master

Degree
Campus

Format
St. John's / Canada

Location
Program description
The Department of Earth Sciences provides an MSc degree.
A quick perusal of the department's faculty roster reveals the vast array of research fields in which the department has competence and is willing to supervise students. In addition to faculty experience, our department is exceptionally well-equipped with sophisticated, purpose-built analytical equipment. All graduate degrees require a thesis based on original research.
Earth Sciences is a very broad discipline with strong ties to cognate areas such as Physics, Chemistry, Biology, and Mathematics. Some of the most interesting research takes place at the interfaces with these other disciplines. Although most of our graduate students have prior degrees in Earth Sciences, this is not always the case. For example, physics or mathematics students often find relevant thesis projects in geophysics; biology students in paleontology; chemistry students in geochemistry or mineralogy. Well qualified and motivated students from other backgrounds are encouraged to contact faculty members to discuss possible thesis projects.
Program structure
Graduate Internship in Earth Sciences
Physics of the Solid Earth
Crustal Geophysics
Changes in Global Paleoenvironment
Tectonic Regimes
Engineering and Environmental Geology
Chemical Fluxes in the Earth
Paleoecology
General Courses
Quantitative Techniques in Mineralogy and Metamorphic Petrology
Advanced Field Course in Applied Geophysics (may be offered in accelerated format)
Machine Learning and Data Analysis in the Geosciences
Kinematic modelling of plate tectonics
Rotation of the Earth
Theory of Global Geodynamics
Paleomagnetism
Advanced Exploration Seismology
Borehole Seismic
Gravity and Magnetic Methods
Mathematical Formulations of Seismic Wave Phenomena
Genesis of Mineral Deposits
Marine Geology
Flow and Transport in Fractured Rock
Advanced Engineering and Environmental Geology
Deformation Mechanisms
Stable Isotope Geochemistry
Trace Element Geochemistry
Methods in Advanced Research in Geochemistry
Radiogenic Isotope Geochemistry
Biogeochemistry
Petroleum Geology
Modern and Ancient Sedimentary Environments
Sequence Strategraphy
Palaeobiology of Early Animal Life
Palynology and Paleobotany
Special Topics in Earth Sciences
Price
OTHER FEES (REQUIRED) amounts listed are for two semesters
Student Services Fee — 100 CAD
Students' Union — 140 CAD
Recreation Fee — 138 CAD
Health Insurance — 523 CAD
Requirements for applicants
BSc with at least a 2nd class Honors
Students whose native language is not English will be required to submit documentation of passing the Test of English as a Foreign Language (TOEFL) with a score of at least 550
Students who have successfully completed at least two years of study at a university where English is the language of teaching and examination may be exempt from this requirement
About the university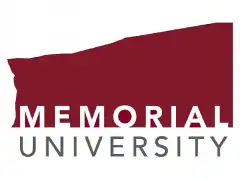 Memorial University has a unique responsibility to the people of Newfoundland and Labrador as the only university in the province. Memorial University was founded as a tribute to the Newfoundlanders who gave their lives in military duty during globe War I and later conflicts. We take inspiration from their efforts to create a better future for our province, our country, and the globe.
Over 115 different nations are represented among Memorial University's 19000+ students. Programs range from the traditional to the cutting edge, and can be found at any of Memorial's five locations or online. Memorial University's worldwide network of nearly 100,000 successful alums enhances the institution's capacity and reputation for leadership in research, teaching, and public engagement. Learn more about Memorial University in this quick read.
Vision, Mission
Vision — Memorial University will rise to prominence as one of Canada's and the world's top public institutions of higher learning, and it will honor its commitment to serving the people of Newfoundland and Labrador.
Mission — When it comes to education, research, scholarship, creative activity, service, and public engagement, Memorial University is committed to being at the forefront of innovation and excellence. International students and scholars are welcomed and supported at Memorial, and the institution's contributions of knowledge and experience are valued on all levels of society.
Campuses
More than 19,400 students and 3,800 teachers and staff from more than 115 countries study, teach, conduct research, create, and participate in activities at our campuses and other locations. You can attend classes at one of Memorial University's several campuses in Newfoundland and Labrador or anywhere in the world; we also offer 475 courses online.
St. John's campus
Grenfell Campus
Marine Institute
Harlow Campus
Signal Hill Campus
Labrador Campus
Read more about Memorial University, Newfoundland and Labrador, Canada